Free football predictions and tips for Netherlands Eerste Divisie
Round 37
Predictions 1X2
Under/Over 2.5
Both To Score
Handicap
Round 38
Predictions 1X2
Under/Over 2.5
Both To Score
Handicap
Round 35
Predictions 1X2
Under/Over 2.5
Both To Score
Handicap
Round 36
Predictions 1X2
Under/Over 2.5
Both To Score
Handicap
NETHERLANDS EERSTE DIVISIE
The Eerste Divisie is the second-highest tier of Netherlands football. Founded in the same year as the top-level competition, the Eerste Divisie is also interested by a huge number of Netherlands football fans. For more details of this famous championship in Holland, let's check them out in this post with Betimate!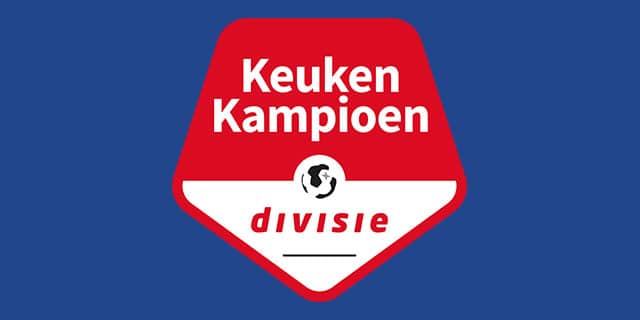 Eerste Divisie

WHAT IS THE EERSTE DIVISIE?
The Eerste Divisie is also called the First Division in the Netherlands. This is the second-highest level of the Dutch football system. The competition is ranked under the Premier Division named "the Eredivisie" and above the third-level "Tweede Divisie" via promotion/relegation systems.
It is also known as the Keuken Kampioen Divisie due to its sponsorship. In the past, the competition was also called the "Jupiler League" for the same reason.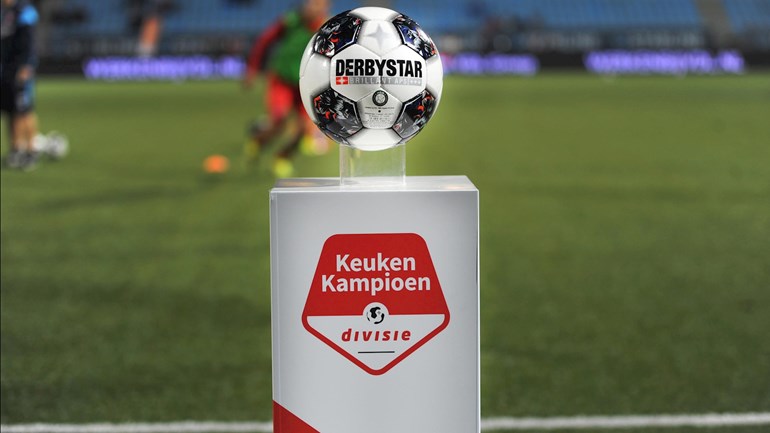 Eerste Divisie Football

HOW IS THE FORMAT OF THE EERSTE DIVISIE?
The Netherlands Eerste Divisie is taken part in by 20 clubs in a double round-robin format. Each club plays the other home and away in two halves of the season. There is a break time of the season around the Christmas and New Year's holidays. Although the two halves are not played in the same order, the stadiums in the second half are all changed.
At the end of each season, the two best teams of the competition are automatically promoted to the Eredivisie. Seven other teams join the Nacompetitie, which is a promotion/relegation playoff that contains the 16th- position club in the Premier Division. If the club that wins the period has been eligible for the Nacompetitie by winning a previous period, its position is replaced with the next-best team in that period. Teams in the Nacompetitie meet each other in a knock-out system together with the 16th teams of the Eredivisie for a spot in the next season of the Eredivisie.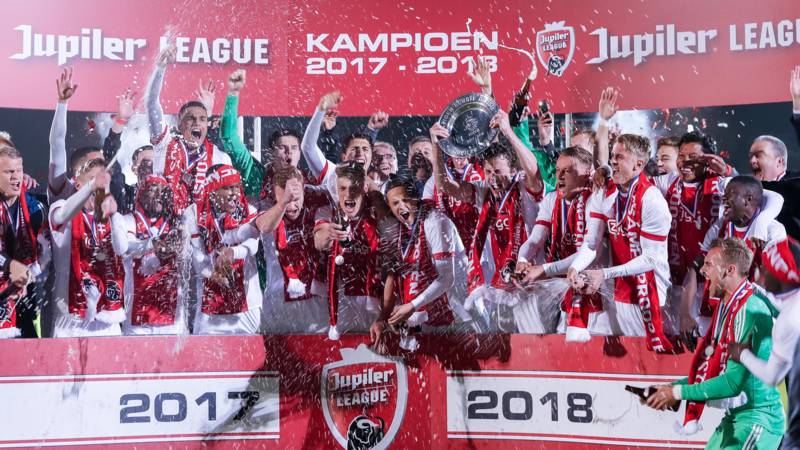 Eerste Divisie Champions

Since the 2016-17 season, there has been an optional relegation to the third-tier Tweede Divisie. If teams in the Tweede Divisie wanted to be promoted to the higher level, they had to announce in the mid-season. It was only when one of those clubs won the Tweede Divisie that was a team relegated from the Eerste Divisie.
After the Covid-19 pandemic, the KNVB ( the Royal Dutch Football Association) ruled that this playoff round would be suspended until the 2022-23 season. Then, the lowest-ranked Eerste Divisie team will be replaced by its highest-ranked Tweede Divisie counterpart.
WHICH TEAMS ARE TAKING PART IN THE EERSTE DIVISIE?
The 2020-21 Eerste Divisie started on 28 August 2020 and scheduled to finish on 14 May 2021. The 20 participating teams of the competition are displayed as the below Eerste Divisie table.
TEAMS IN THE EERSTE DIVISIE