Free football predictions and tips for Armenia Premier League
Round 12
Predictions 1X2
Under/Over 2.5
Both To Score
Handicap
Round 13
Predictions 1X2
Under/Over 2.5
Both To Score
Handicap
Round 11
Predictions 1X2
Under/Over 2.5
Both To Score
Handicap
Round 10
Predictions 1X2
Under/Over 2.5
Both To Score
Handicap
WHAT IS ARMENIAN PREMIER LEAGUE?
The VBET Armenian Premier League is the highest football competition in Armenia. Its first edition was held in 1992 under the administration of the UEFA Confederation. Before that, the competition was played as a regional tournament within the USSR from 1936 to 1991.
After the country's independence, the Football Federation of Armenia has been the unit in charge, Over the years, the Premier League has evolved into a league consisting of nine or ten teams.
The winner of the league has a ticket to the first qualifying round of the UEFA Champions League. Whereas, the second and the third-ranked teams are eligible for the Europa Conference League's first qualifying round. The last-ranked team has to join the Relegation play-offs.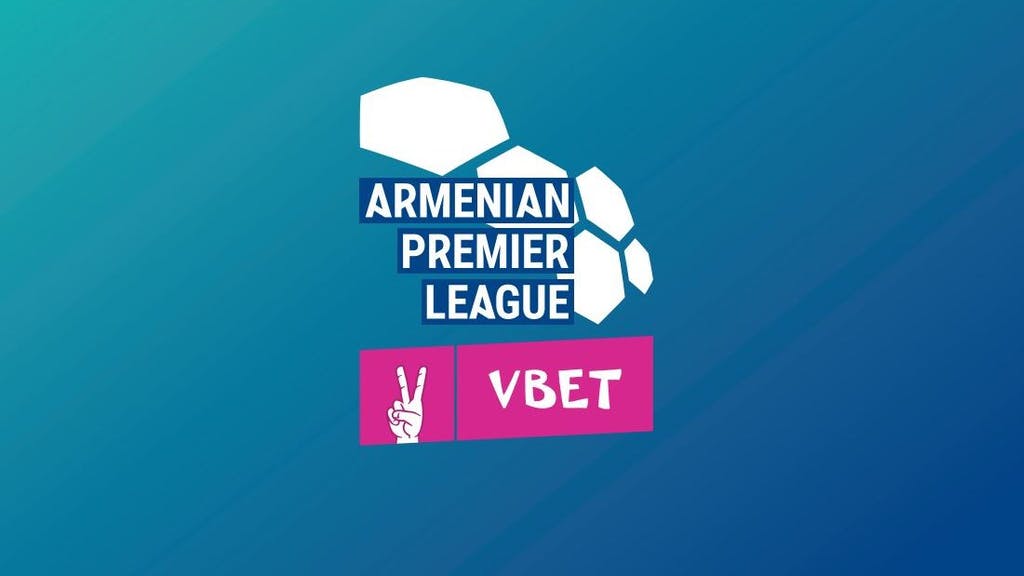 Armenian Premier League
2020-21 ARMENIAN PREMIER LEAGUE
In the 2020-21 season, the league had the participation of 10 teams in Armenian. There were some events happening around the competition.
On 30 July,

FC Van

was announced to be given a license to compete in the Armenian Premier League, with the season commencing on 14 Aug 2020.

On 29 September, the season was suspended due to the escalating 2020 Nagorno-Karabakh war. On 17 October, the league was resumed.

On 3 November,

Gandzasar Kapan

announced that they were withdrawing from the League due to the ongoing financial constraints relating to the

Covid-19 pandemic

and the

2020 Nagorno-Karabakh war.

On 5 April 2021,

Lori

submitted their resignation from the Premier League.
Shirak FC win the 2012 Armenian Premier League
Armenian Premier League Teams
TOP BEST PLAYERS IN THE ARMENIAN PREMIER LEAGUE
As of 23 April, 2021, Jonel Désiré and Yusuf Otubanjo are the best players of the season with 8 goals in 15 matches each. The results of Vladimir Azarov and Mory Kone are very close with 6 points in total.
Top Best Players in the Armenian Premier League
ARMENIAN PREMIER LEAGUE TABLE OF CHAMPIONS
Armenian Premier League Champions
For more information on the Armenian Premier League Predictions and results, please visit Betimate every day!
REFERENCE SOURCES
https://en.wikipedia.org/wiki/Armenian_Premier_League