Free football predictions and tips for Egypt Division 2
Round Final
Predictions 1X2
Under/Over 2.5
Both To Score
Handicap
EGYPTIAN SECOND DIVISION
The Egyptian Second Division or the Egypt Divison 2 is an Egyptian professional football league in Egypt. The championship was founded in 1977 with the format of three groups of 16. Let Betimate introduce you more about this league in the post today and don't forget that our website also contains the latest Egyptian Second Division Predictions that you should refer to in advance of your bet.
WHAT IS THE EGYPTIAN SECOND DIVISION?
The Egyptian Second Division is the second tier in the Egyptian football league system. The competition includes 3 groups. Each group consists of sixteen teams playing in a two-legged format. The best team in each group is promoted to the Egyptian Premier League. On any side in the Second Division, there are no more than three foreigners playing. The current format and structure of the league were first practiced in the 2007-08 season.
Egyptian Second Division
2020-21 EGYPTIAN SECOND DIVISION LEAGUE TABLE
The 2020-21 Second Division is the 41st edition of the Egyptian Division 2. It is scheduled to begin on 25 November 2020 and is expected to finish in July 2021.
Sharkia Eastern Company, Porto Suez, and Pharco are the best teams of the three groups until now. They are the brilliant candidates for the places in the Premier League next season.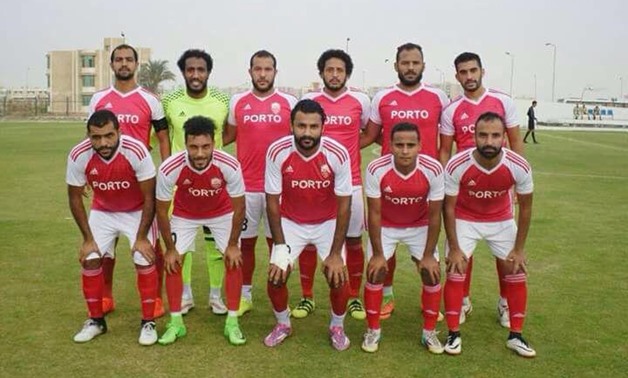 Porto-team
Group A
Group A of the Egypt Second Division contains 3 clubs from Asyut, 3 clubs from Beni Suef, 3 clubs from Qena, 2 clubs from Giza, 2 clubs from Sohag, 1 club from Aswan, 1 club from Faiyum, and 1 club from El Minya.
Group B
16 teams of Group B are listed as follows: 5 clubs from Cairo, 3 clubs from Suez, 2 clubs from Giza, 2 clubs from El Monufia, 1 club from Damietta, 1 club from El Gharbia, 1 club from Ismailia, and 1 club from Port Said.
Group C
They are 5 clubs from Alexandria, 3 clubs from El Dakahlia, 3 clubs from Matruh, 2 clubs from El Gharbia, 2 clubs from Kafr El Sheikh, and 1 club from El Beheira.
REFERENCE SOURCES
https://en.wikipedia.org/wiki/Egyptian_Second_Division