Free football predictions and tips for Japan J2-League
Round 24
Predictions 1X2
Under/Over 2.5
Both To Score
Handicap
Round 25
Predictions 1X2
Under/Over 2.5
Both To Score
Handicap
Round 23
Predictions 1X2
Under/Over 2.5
Both To Score
Handicap
Round 22
Predictions 1X2
Under/Over 2.5
Both To Score
Handicap
JAPAN J2 LEAGUE
Japan J2 League is commonly known as the J2 League or J2. This is the second tier of the Japanese association football league system that is ranked below the top division J1 League and above the third division J3 League. The league is formerly called the J.League Division 2 and is currently known as the Meiji Yasuda J2 League due to its sponsorship reasons. Read on to find more about this league as well as the Japan J2 League Predictions that are generated from our accurate system.
The J2 has appeared since 1972 but it was officially recognized to be a professional league during the 1999 edition with the participation of 10 clubs. The competition featured 1 relegated team from the J1 League and 9 teams from the former second-tier semi-professional Japan Football League.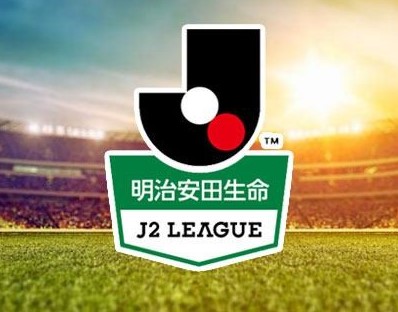 J2 League logo
HOW IS THE CURRENT FORMAT OF THE J2 LEAGUE?
Starting in 2013, a club licensing system was used. Following that, the clubs failing to fulfill this licensing requirement can be relegated to the third division, regardless of their league position. The structure of the J2 League is likely to remain stable.
There are 22 teams taking part in a season. They play in a double round-robin format. Besides, there are no longer any relegations to the J3 (former Japan Football League). Instead, two new relegations have been applied. Only the best two teams are automatically promoted while the clubs from 3rd to 6th enter playoffs for the final third promotion spot. However, the regulation will be heavily slanted to favor those with higher league placement.
Since the 2017 season, two teams are promoted from and relegated to the J3. At the beginning of the 2018 season, the J2 playoffs winners play against the 16th-placed J1 club after discussions were held in the prior season. If the J2 playoff winner prevails, the team is promoted. Otherwise, the J1 club can retain its place in the J1 with the promotion failure of the J2 team.
Kashiwa Reysol win the 2019 J2 League
2021 J2 LEAGUE
Which teams are taking part in the J2 League?
The 2022 J2 League is also known as the 2022 Meiji Yasuda J2 League. This is the 24th edition of the J2 League since its official establishment in 1999. The season starts on 19 February 2022 and is scheduled to finish on 23 October 2022.
This year, there are 22 teams taking part in the J2 League with no relegation from J1. However, there are two promotions from the J3. At the end of this season, there will have four relegations to the third division to match the four relegations from the J1.
2022 J2 League's Teams