Sweden Superettan Qualification Sweden predictions, the most accurate football prediction
Round Qualification round 1
Predictions 1X2
Under/Over 2.5
Both To Score
Handicap
Superettan- The second highest tier of Sweden Football
What is the Sweden Superettan?
Sweden Superettan is known as the second-highest division in the Swedish men's football league system. The competition is joined by 16 clubs each season. It runs on a system of promotion and relegation with Allsvenskan (Top Division) and Division 1 (Third Division).
The Superettan league was established in 2000. It had previously contained a varying number of regionalized leagues operating under the Swedish Division 2 (1024-1986) and Swedish Division 1(1987- 1999) names.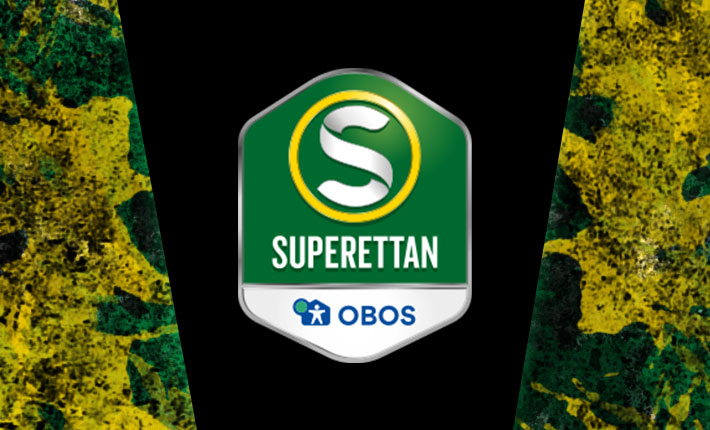 Sweden Superettan
How does the Superettan work?
During the course of a Superettan season, which runs from April to October, each of 16 clubs plays the other twice, once at home and once away, for a total of 30 games.
At the end of each season, the two worst teams are relegated to Division 1 and the two best teams in the league are promoted instead. Whereas, the third and fourth lowest-ranked teams in Superettan play a play-off against the two-second placed clubs in Division 1. The top two teams in the Superettan can enter the Allsvenskan. The third-ranked team also has to join a promotion/relegation playoff against the third lowest-ranked team in the top league.
Sweden Superettan Champions
Best Goalscorers throughout the seasons of the Superettan
2022 Sweden Superettan Teams
The 2022 Superettan is the 22nd season of this competition. 16 teams are playing tenaciously in the Sweden Superettan Qualification for the highest title. Right now, you can follow as well as update all Sweden Superettan predictions and results on Betimate!
Reference Sources
https://en.wikipedia.org/wiki/Superettan

https://en.wikipedia.org/wiki/2021_Superettan