Free football predictions and tips for Slovenia Prva Liga
Round 12
Predictions 1X2
Under/Over 2.5
Both To Score
Handicap
Round 13
Predictions 1X2
Under/Over 2.5
Both To Score
Handicap
Round 11
Predictions 1X2
Under/Over 2.5
Both To Score
Handicap
Round 10
Predictions 1X2
Under/Over 2.5
Both To Score
Handicap
Prva Liga: The top football league in Slovenia
Slovenia Prva Liga is the highest level in the Slovenian football league system. It was established in 1991 after Slovenia became an independent nation. Having been over 30 editions since its inaugural game, the Prva Liga has become the indispensable spiritual food for football supporters of this country. Do not forget to discover more about the Slovenia Prva Liga Predictions on Betimate!
Slovenia Prva Liga
What is the Slovenia Prva Liga?
The Slovenian Prva Liga is currently known as the Prva Liga Telemach due to its sponsorship reasons. It is also called 1. SNL in short. This is the main football league in Slovenia.
The Slovenian Republic League was a lower division of the Yugoslav league football system that existed from 1920 until the end of the 1990–91 season. The Football Association of Slovenia is currently in charge of the league.
Celje and Maribor are the only two original members of the league that have never been demoted since it began in 1991.
Slovenian Prva Liga Sponsor names
Broadcasts
1991-2007: RTV Slovenija (the national public broadcasting TV)

2008-2012: RTV Slovenija and Šport TV

2013-2015: RTV Slovenija and Planet TV

2015-2017: Kanal A

2017-18: Kanal A and Šport TV

2018/19- 2020/21: RTV Slovenija and Planet TV (+Sportklub in 2019/20)

From 2021/22: Sportklub and Šport TV (Sportklub broadcasts four matches and Šport TV does one).
What is the format of the Slovenian Prva Liga?
The Prva Liga Slovenia is a round-robin competition. For a total of 36 rounds, each side plays the other four times, twice at home and twice away. A win earns three points, a tie earns one point, while a defeat earns no points. Teams are ordered by total points, with the head-to-head score being used as the primary classification criteria if two teams are tied. The top teams qualify for the UEFA Champions League and the UEFA Europa League at the end of the season, while the ninth-placed team qualifies for the relegation play-offs and the bottom team is demoted to the Slovenian Second League.
The current system of the competition is in use since 2005. Regular double round-robin format with 16 clubs was utilized between 1993 and 1995, before being replaced for three seasons with the present ten-club system until 1998. Between 1998 and 2003, when the league was divided into championship and relegation groups for two seasons, a triple round-robin system with twelve clubs and two direct relegations was employed.
Champions of the Slovenia Prva Liga over the years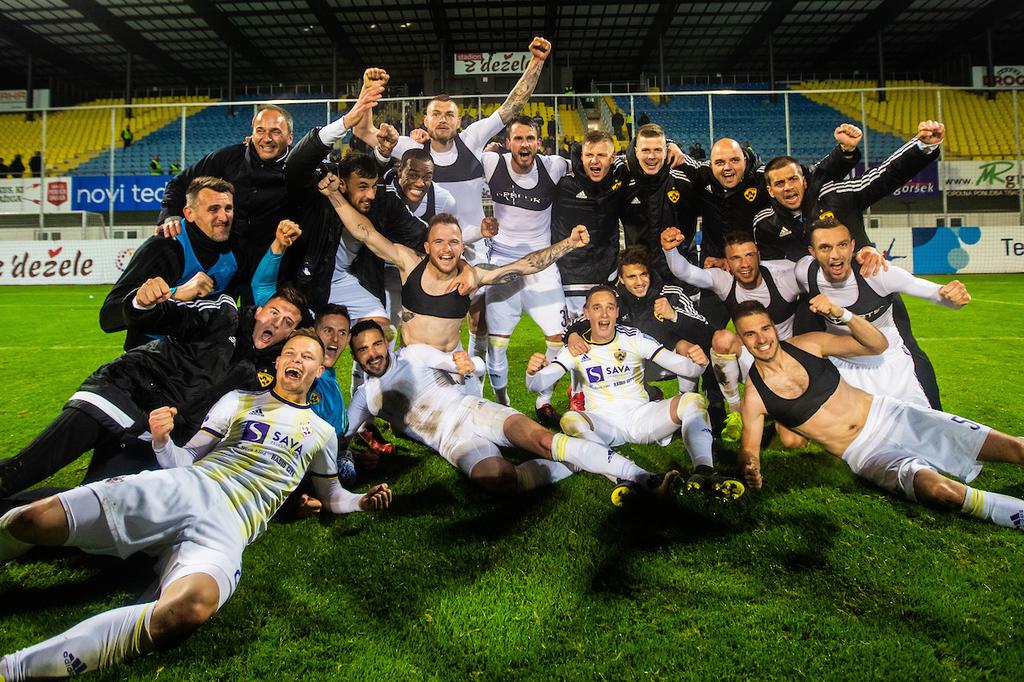 Maribor is the best team in the Prva Liga
Top 10 Goalscorers in the Prva Liga
Reference Sources
https://en.wikipedia.org/wiki/Slovenian_PrvaLiga