Free football predictions and tips for Denmark Cup
Round 7
Predictions 1X2
Under/Over 2.5
Both To Score
Handicap
Round 2
Predictions 1X2
Under/Over 2.5
Both To Score
Handicap
Round 3
Predictions 1X2
Under/Over 2.5
Both To Score
Handicap
WHAT IS THE

DENMARK CUP

?
The Denmark Cup or the Danish Cup is a knockout cup competition in Danish football. It is also called Sydbank Pokalen for sponsorship reasons. The competition has been run by the Danish Football Association since 1954.
The winner of the Cup will qualify for the second qualifying round of the UEFA Europa League tournament the following season. The final traditionally takes place on Kristi Himmelfarts Dag (The Ascension), and it is always played in the Danish national stadium Parken.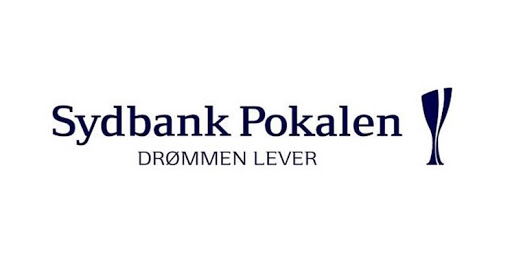 Danish Cup logo
The team which appears the most in the Danish Cup final is AGF. They have been in 12 finals and won 9 of them.
Being a nationwide cup tournament, the Danish Cup has been sponsored by many banks/companies since 1990.
1990-1995/96: It was called

Giro Cup

due to the sponsorship of GiroBank.

1996/97- 1998/99: Compaq sponsored the tournament and the name

Compaq Cup

was born.

2000-2004: The Danish Cup was called

DONG Cup

under the sponsorship of a Danish multinational power company named Ørsted A/S ( DONG Energy).

2008/09-2010/11:

Ekstra Bladet Cup

was named after its sponsor

Ekstra Bladet

.

2011/12-2017/18: The competition was popularly known as

DBU Pokalen

without any sponsor.

2018/19-present:

Sydbank Pokalen

is the official name of the cup competition.
HOW IS THE RULE OF THE DANISH CUP?
Each club may have only one team in the tournament ( their first team). If a match ends in a tie, two fifteen-minute extra time periods will be played. If the tie still remains, the penalty shootouts rule is used to determine the winner.
The teams are not seeded. However, the lowest-placed team from the previous season will always get the home pitch advantage. Nowadays, there are about over 100 teams playing in the Danish Cup. They will take part in 4 qualifying rounds before contesting in the Quarter-finals, the Semi-finals, and the Final of the season.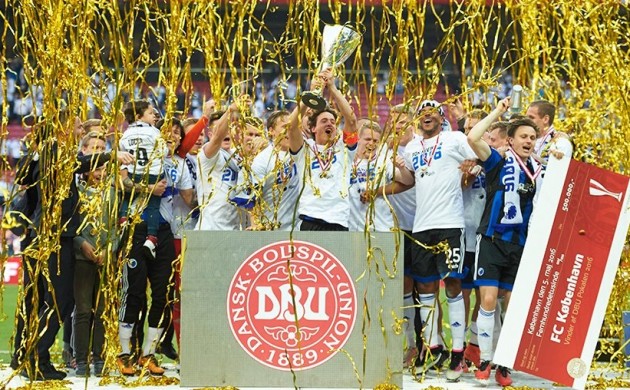 FC Copenhagen win the Danish Cup
2020-21 DANISH CUP
The 2020-21 Danish Cup is the 67th season of the Danish Cup competition with the participation of 104 teams. 92 teams from the previous competition's structure appeared in the first round. 6 additional teams taking part in the second round. The third round of the competition was added with 6 teams from the 2019-20 Danish Superliga. The final game of the 2020-21 season will take place on 13 May 2021.
TITLES BY TEAMS IN THE DANISH CUP
AGF is considered the best team in the competition with 9 times getting the winning titles and 3 times being the runner-up. The next second and third places respectively belong to F.C. Copenhagen and Brøndby IF with 8 and 7 titles in turn.
Champions of the Danish Cup
REFERENCE SOURCES
https://en.wikipedia.org/wiki/Danish_Cup

https://en.wikipedia.org/wiki/2020%E2%80%9321_Danish_Cup