Free football predictions and tips for England
Predictions 1X2
Under/Over 2.5
Both To Score
Handicap
Premier League simplification
Before we jump into the main part of the article, this section will provide you with some primary principles about this league, so that anyone can truly understand what they're watching.
What is the Premier League?
Premier League was founded in 1992 under another name, the FA Carling Premiership. It is an annual football tournament among 20 teams inside England, which was 22 clubs initially. The competition is normally held from August to May.
Although it is not the biggest football competition worldwide, the Premier League is the most-watched game compared to any other sports all over the world.
Premier League moments
What is the current format of the Premier League?
Unlike other football tournaments which end up with many rounds, stages, and adjustments over seasons, the Premier League format is pretty easy and stable.
There are always 20 football teams participating in the Premier League. Most of them are from England, but in some special seasons, you can notice the appearances of non-English clubs like Swansea (Welsh club), leaving a long-running discussion in UEFA. However, it is confirmed that there is no Welsh club joining the Premier League currently.
20 English football teams include the top 17 teams from the last Premier League season and three clubs promoted from the English Football League Championship. That means if teams don't perform well and have bad results, three of them will be relegated to the Championship next year.
One team will meet the other teams in two-legged ties. One winning match is equivalent to three points, and a tie is one point equally for each team. The winner is decided based on the aggregate scores after the whole competition is finished.
Where to watch the Premier League?
Not everyone can afford a Premier League ticket, therefore, keep your attention in this section to never miss a fixture of your favorite matches and teams.
BT Sport
This is the most common way to watch football matches in the United Kingdom and other European countries. BT Sport broadcaster is also available in numerous electric devices, such as TV, laptops (via YouTube channel), mobiles or tablets, (via app). You have a period of trial time, so you can watch these tournaments for free. After that, registering is up to you.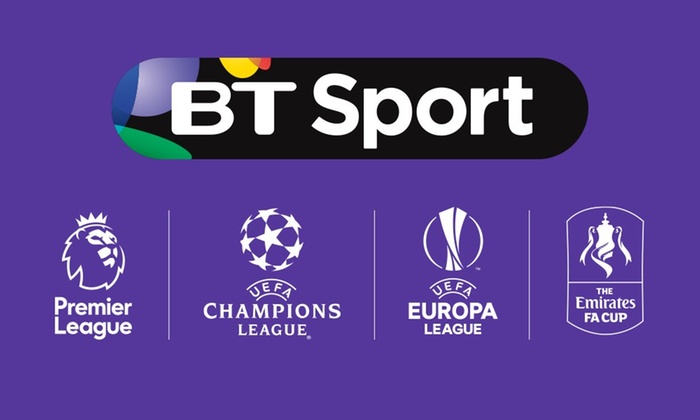 BT Sport
Amazon Prime Video
This platform is a newbie when it comes to watching the Premier League. It doesn't only offer audiences football matches, but also keeps us updated with US Open tennis championships and a rich library of sports documentaries. A 30-day trial period is perfect for you to experience and decide if you want to stick with it or not.
Sky Sports/ NOW TV
Sky offers plenty of packages for audiences to choose from. You can watch the Premier League on NOW TV with a Sky Sports Pass. Sky Sports are broadcasting over 140 Premier League games in this 2020-2021 season.
BBC
This is surprising and good news to know that the BBC channel is showing the Premier League for the very first time in history. You won't miss any score, the result of every single fixture this season of Premier League on BBC, and they are all free-to-air.
VPN
VPN or Virtual Private Network is compatible with any streaming device. Therefore, you can watch the Premier League anywhere in the world with the VPN service.
References
https://en.wikipedia.org/wiki/Premier_League