Free football predictions and tips for Iran Pro League
Round 29
Predictions 1X2
Under/Over 2.5
Both To Score
Handicap
Round 30
Predictions 1X2
Under/Over 2.5
Both To Score
Handicap
Round 28
Predictions 1X2
Under/Over 2.5
Both To Score
Handicap
Round 27
Predictions 1X2
Under/Over 2.5
Both To Score
Handicap
Iran Pro League: the highest division in Iran
The last matchdays of the Iran Pro League are awaiting. Find out more information about this competition and the current update in this 2020-21 season in this article with betimate.
What is the Iran Pro League?
The Iran Pro League, or Persian Gulf Pro League, is the top-flight football competition in Iran. It was first introduced in 1970, but since November 2001, the competition has been run with the current format.
How does the league work?
The Persian Gulf Pro League gathers 16 teams throughout the country since 2013 although the number of participants was changed several times before that year. For example, there were 14 clubs in the 2001-02 to the 2003-04 season. The competition comprised 16 teams in the next three seasons and returned to this number from 2013 to the present. In the 2007-08 to 2012-13 seasons, 18 teams participated in the Iran Pro League.
16 teams will play in a round-robin format, in which each team will meet every other team twice, once at home and once away. They will receive three points for winning a single match, no points if they lose the game, and both teams will receive one point if the match ends up equal.
The team that finishes with the highest point will be the champion of the Iran Pro League. They, together with the winner of the Hazfi Cup, will qualify for the group stage of the AFC Champions League. Meanwhile, the runner-up and third-place clubs are eligible for the Play-off round of the same league.
Regarding the relegation, the two teams with the lowest points will be relegated to the lower division, the Azadegan League.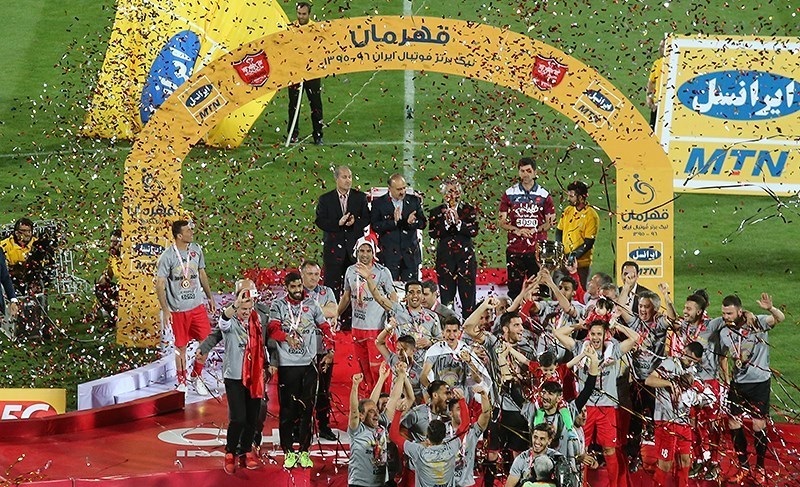 Persepolis celebrated their victory in the 2016-17 Iran Pro League
Titles by clubs
Currently, Persepolis is considered the most successful team with 13 times winning the Iran Pro League title. In the 2020-21 season of Persian Gulf Pro League, they are standing second, after Sepahan. They share the same aggregate points (48), but Persepolis is two goals difference fewer than the top club. So this season might be the 14th title of Persepolis in the Iran Pro League.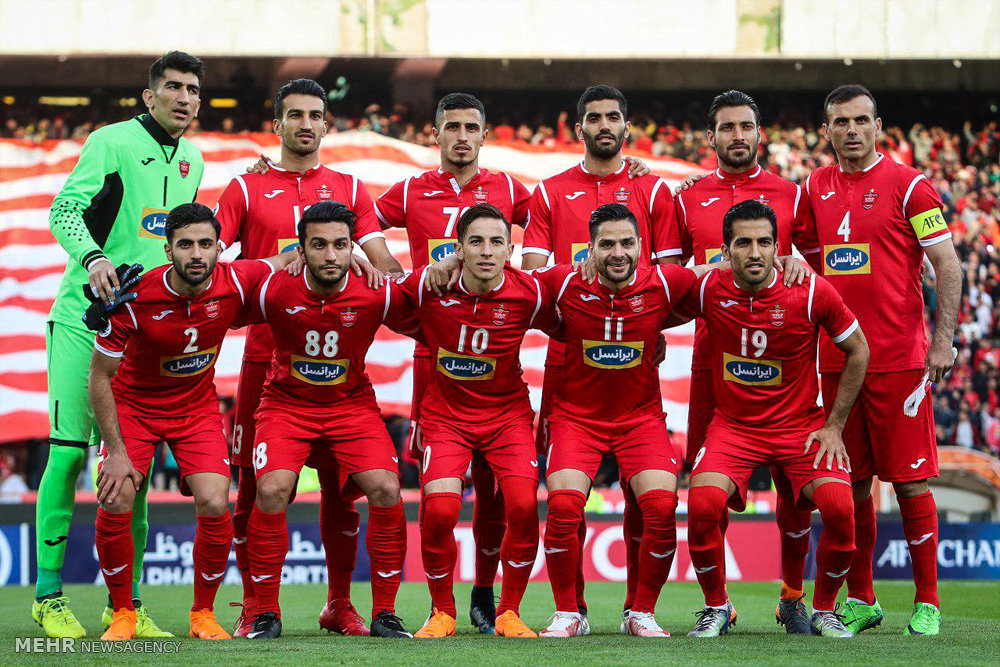 Persepolis FC
All-time top goalscorers
Reza Enayati is a former football player who used to play for the Iran Pro League. According to the table above, he is the all-time top scorer of this league, with 147 goals within 17 years of participating in this competition. After ending his senior career in 2017, he started as the player-coach, assistant, caretaker, and now is the manager of Havadar F.C. in the Azadegan League.
The bottom line
Don't forget to keep yourself updated with any information about not only the Iran Pro League but also any other minor to major competitions from all countries in the world at betimate.com.
References
https://en.wikipedia.org/wiki/Persian_Gulf_Pro_League
https://en.wikipedia.org/wiki/Reza_Enayati