Free football predictions and tips for Italy Serie D
Round 6
Predictions 1X2
Under/Over 2.5
Both To Score
Handicap
Round 7
Predictions 1X2
Under/Over 2.5
Both To Score
Handicap
Round 4
Predictions 1X2
Under/Over 2.5
Both To Score
Handicap
ALL THINGS YOU SHOULD KNOW OF ITALY SERIE D
According to the Italian football league system, Serie D is the league that is ranked under Serie C. However, it is the top level of Lega Nazionale Dilettanti as well. If you are curious about this league, let Betimate help you untie all questions you are wondering in this article, as well as provide you with the most useful Italy Serie D Predictions.
WHAT IS SERIE D?
Italy Serie D is known as the fourth-ranked league in Italy, which is under Serie C. Many people misunderstand that Serie D is also a professional football tournament as its promotions but it's not. Serie C has been considered the third and last professional league since the 2014-15 season. Whereas, Serie D has been arranged in the list of non-professional leagues.
However, this is not a very small league because it is the top level of the Italian non-professional football association called Lega Nazionale Dilettanti. This association supplies over 12 thousand football players and 400 football clubs across Italy. Serie D is under the organization of the Roman Comitato Interregionale (Interregional Committee).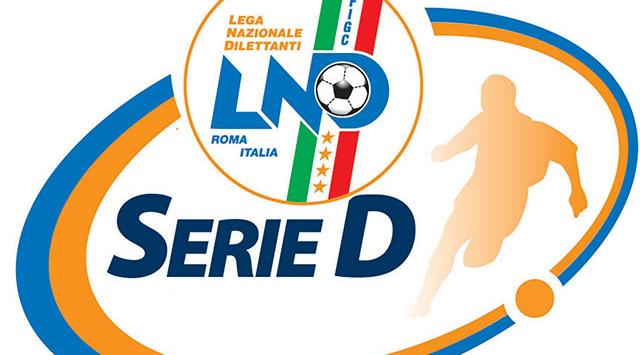 Italy Serie D
WHAT IS THE HISTORY OF SERIE D?
In 1984, because of an ever-growing number of regional teams taking part in Serie C, FIGC decided not to relegate the excess teams to regional championships. After winners and a few runners-up in Serie C had been selected, the rest of the 36 teams joined the new Promozione. This championship was renamed IV Serie( Fourth Division) in 1952 and then into Serie D in 1959.
From 1959, each player in Serie D had to opt for semi-professional status, by signing a specially issued status attribution form. The championship was included in the Lega Nazionale Semiprofessionisti ( Lega Pro).
In 1981, Serie D was re-organized. The league was renamed the Interregional. Players lost their semi-pro status and converted to amateurs. From 1992 to 1999, the name of the championship was changed into Campionato Nazionale Dilettanti before eventually returning to the current Serie D name.
After the merge of the Lega Pro's two divisions in the 2013-14 season, Serie C was reestablished. Whereas, Serie D and the leagues below it moved up by one level in the pyramid system of Italian football.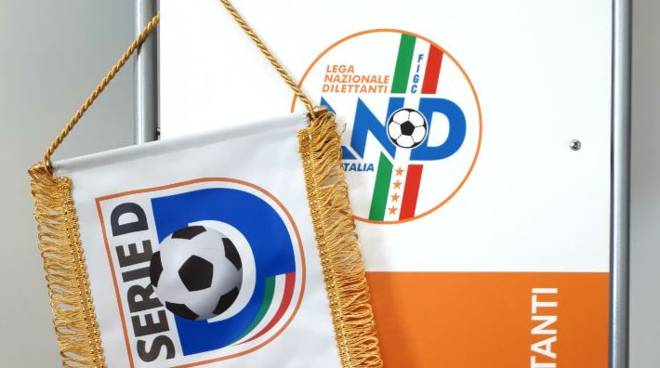 Serie D logo

HOW DOES SERIE D WORK?
The structure of Serie D since the 1990s has contained 162 participating teams split into 9 regional divisions( "Girone" in Italian). Each girone usually had 18 teams, divided geographically. The distribution by region was as below:
Structure of Serie D

| | |
| --- | --- |
| Girone | Performance by region |
| Girone A | Piedmont, Aosta Valley, Liguria, Lombardy. |
| Girone B | Lombardy, Veneto. |
| Girone C | Friuli-Venezia Giulia, Trentino-Alto Adige/Südtirol, Veneto. |
| Girone D | Emilia-Romagna, Veneto, Tuscany. |
| Girone E | Lazio, Tuscany, Umbria. |
| Girone F | Abruzzo, Marche, Lazio, Molise. |
| Girone G | Lazio, Sardinia. |
| Girone H | Basilicata, Apulia, Campania. |
| Girone I | Calabria, Campania, Sicily. |
According to the rules, the first-placed team from each girone is promoted to Serie C each season. They will replace 9 teams with the worst results from Serie C.
If a newly promoted Serie D team fails to meet the requirements of Lega Pro, they will ask the second-placed team in that Serie D team's girone to fill the vacancy. Failing that, the third-placed team shall be promoted, and so on.
In recent years, one or more teams from the professional leagues can't meet the regulatory or financial requirements in order to participate. As the new season is being organized, vacancies in Serie C need to be filled by move-up teams from Serie D. Teams that failed in Serie C will be relegated to Serie D to compete instead.
TOP 10 CHAMPIONS IN RECENT YEARS
This is the Italy Serie D table of champions of the competition at the current time.
Table of champions in the Italy Serie D

| | |
| --- | --- |
| SEASON | CHAMPION |
| 2010-11 | Cuneo |
| 2011-12 | Venezia |
| 2012-13 | Ischia |
| 2013-14 | Pordenone |
| 2014-15 | Robur Siena |
| 2015-16 | Viterbese |
| 2016-17 | Monza |
| 2017-18 | Pro Patria |
| 2018-19 | Avellino |
| 2019-20 | Not assigned |
| 2020-21 | Not assigned |
Here are basic things that you should know when you find out about Serie D. Please visit Betimate to update Italy Serie D results and predictions daily.
REFERENCE SOURCES
https://en.wikipedia.org/wiki/Serie_D