Free football predictions and tips for Kuwait League
Round 18
Predictions 1X2
Under/Over 2.5
Both To Score
Handicap
Round Qualification round 4
Predictions 1X2
Under/Over 2.5
Both To Score
Handicap
ALL THINGS YOU SHOULD KNOW ABOUT THE KUWAIT LEAGUE
The Kuwait Premier League is the top division tier of the Kuwait football league system. The competition is also known as the STC Premier League due to its sponsorship reasons. The inaugural season of the league was in 1961 with the first champion title belonging to Al-Arabi. This club is also the current champion of the top league (2020-21) with their 17th title.
Do not forget to join us frequently to update the latest Kuwait Premier League Predictions if you are interested in this competititon.
Kuwait Premier League
2021-22 KUWAIT PREMIER LEAGUE
The 2021-22 Kuwait League is the 60th edition of the tournament. 10 teams have been still trying hard to get the best results.
(updated on 22 Feb 2021).
Top Goalscorers in the 2021 Kuwait League
In this season, Oday Dabagh was the meritorious player of FC Arabi when he overcame many other opponents to become the top goalscorer of the league with 13 goals in total. The two following positions respectively belonged to Jaime Siaj and Yousef Al Salman with 12 and 11 goals in the season.
Best Players in the 2021 Kuwait League
TITLES BY CLUBS IN THE KUWAIT PREMIER LEAGUE
Having the latest champion title (2020-21), the Al-Arabi club is leading the most successful teams in the Kuwait Premier League with 17 times reaching the highest title. This is also the achievement of the second-placed team in the table- Qadsia FC. Kuwait SC is the defending champion of the previous season (2019-20) and they are staying in the third position with only 1 title less than the present top club.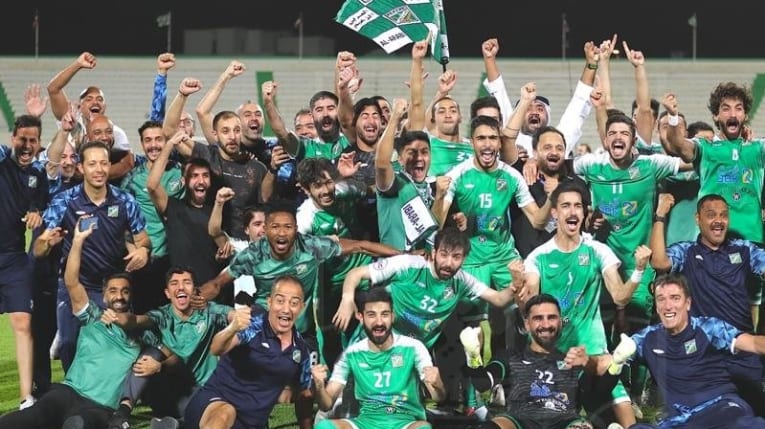 Al Arabi end 19-year series for the Kuwait title
Best Champions of the Kuwait Premier League
REFERENCE SOURCES
https://en.wikipedia.org/wiki/Kuwait_Premier_League

https://en.wikipedia.org/wiki/2020%E2%80%9321_Kuwaiti_Premier_League