Arsenal managers: Arsene Wenger is the all-time best coach
Arsenal have had almost 30 managers, but Arsene Wenger stands out as the all-time most successful coach of the club with the longest-serving years and major trophies. Learn more about this man's life, as well as other managers of Arsenal along with their honors.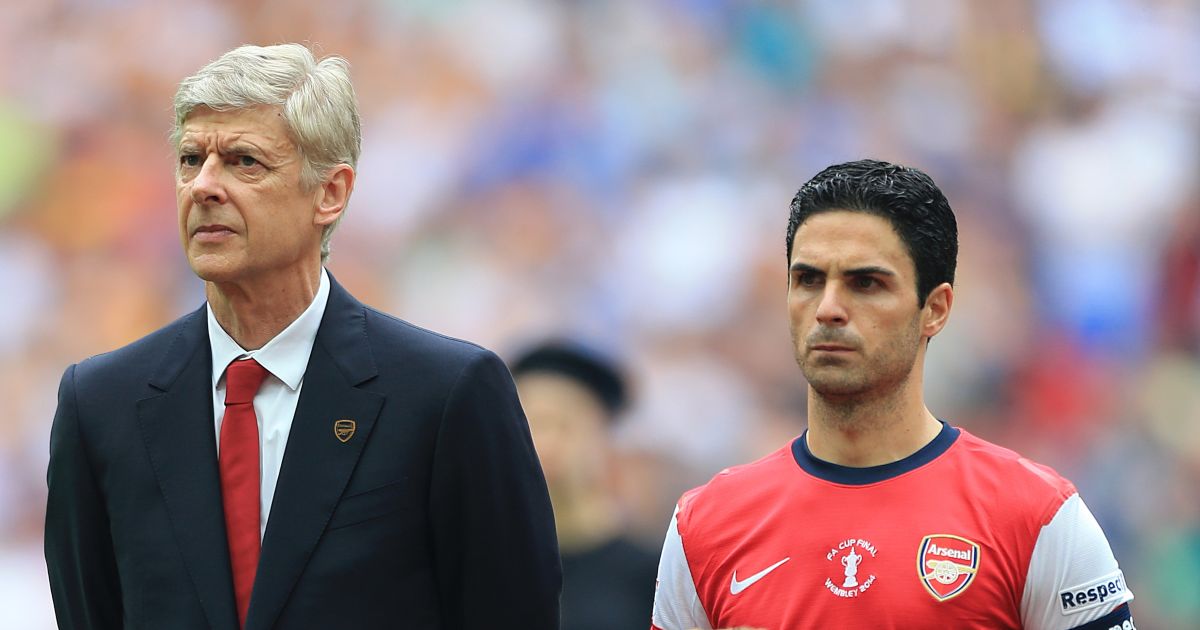 List of Arsenal managers since the club's inception
Herbert Chapman was the manager that brought Arsenal to a new era. Before Herbert, Arsenal didn't obtain any title under the lead of other coaches. Until 1925, when Herbert Chapman started his manager tenure at Arsenal F.C. until 1934, they got two First Division titles in the 1930-31 and 1932-33 seasons, won one FA Cup in the 1929-30, and three Charity Shield titles in 1930, 1931, and 1933.
After the good beginning from the era of Herbert, Arsenal kept going on their victory path. Specifically, Joe Shaw and his men got one champion in the 1933-34 First Division; George Allison helped Arsenal bring home two First Division champions in the 1934-35 and 1937-38 seasons, one FA Cup title in 1935-36, and two Charity Shields in 1934 and 1938.
Tom Whittaker was also one of the top managers of Arsenal by leading the club to two First Division championships in 1947-48 and 1952-53, winning one FA Cup in the 1949-50 season, and two Charity Shield in 1948 and 1953.
Bertie Mee, who was promoted from a caretaker to the full-time manager of Arsenal, together with his men brought Doubles of First Division and FA Cup in the 1970-71 season. They also won the Inter-Cities Fairs Cup in the previous season.
Under the coach of George Graham for nine years from 1986 to 1995, Arsenal won two First Division titles in 1988-89 and 1990-91. In the 1992-93 season, they won a double of FA Cup and EFL Cup. The Gunners shared the triumph of the Charity Shield in 1991 and became the winner of the UEFA Cup Winners' Cup in the 1993-94 season.
Notably, Arsene Wenger led Arsenal to the most trophies during his tenure. They won a total of 17 titles within 22 years under the management of Wenger, including three Premier League titles in 1997-98, 2001-02, and 2003-04, seven FA Cup victories, and seven Community Shields.
Mikel Arteta, the current manager responsible since 2019, has helped the club reach one FA Cup and Community Shield in 2020.
Who is the best manager that Arsenal have had?
No surprise that Arsene Wenger is considered the most successful manager in the history of Arsenal. He was not only the longest-serving manager with a record of 22 years from 1996 to 2018 but also supported Arsenal to achieve plenty of titles during his time.
With the longest period of time being as the manager of Arsenal, Wenger was in charge of the most matches (1235) and 57% of the games were wins. Although this French man started his football career quite humbly, by mainly playing in amateur clubs and officially retired as a footballer in 1891, when he got the manager's diploma.
Surprisingly, the first time being a manager of a football club was totally unsuccessful. He coached a French club called Nancy and was sadly dismissed from his position in 1897. After that, he managed Monaco but only stopped at a few titles such as the French Division 1 and one Coupe de France, and then only one year spent in Japan to coach Grampus Eight. It seemed Arsenal was the true place to brighten Wenger's career.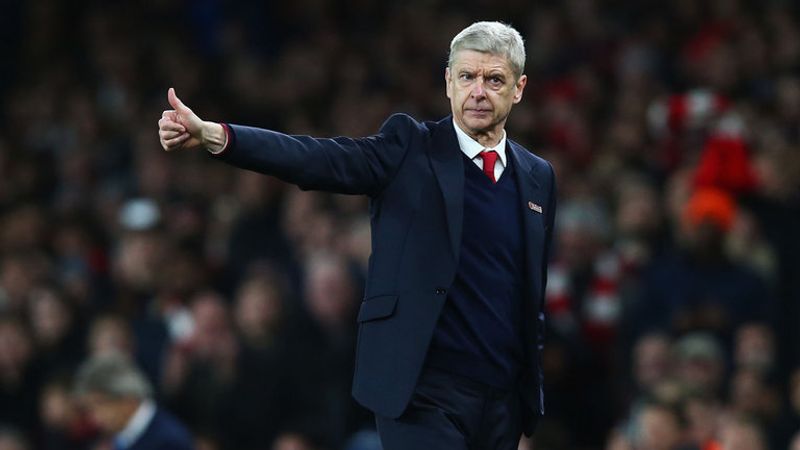 Arsene Wenger
The current manager Mikel Arteta
This Spanish former player used to play and work with many top-flight clubs. In his youth stage, Mikel played for Antiguoko from 1991-1997 and then spent two next years with Barca. In his senior career, he played for Barca, Everton, Real Sociedad, and Arsenal under contract, and on loan in PSG.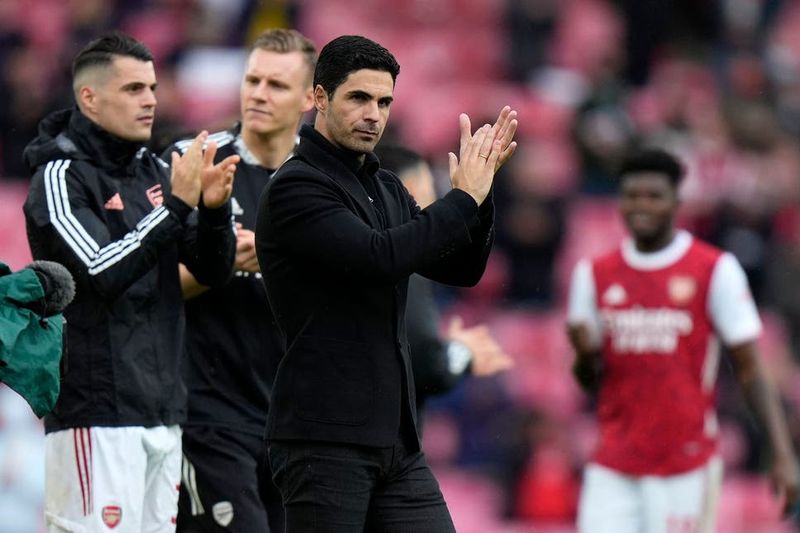 Mikel Arteta
Despite the fact that Mikel is a good candidate for Spanish football, he never played for the national football team, but U16 to U21 clubs instead. In 2016, he retired as a footballer and started his managing career by being an assistant coach to Pep Guardiola at Man City for three years, and the full-time manager of Arsenal since 2019.
Learn about Arsenal's fundamentals
If you've never heard about Arsenal, or even if you are a big fan but you might not really understand about this club's background, this section will help.
History
Arsenal Football Club (Arsenal F.C.) is an English top-notch club based in Islington, London. They are also known as The Gunners which are featured on their logo, and The Invincibles, the proudest nickname they received in the 2003-04 season for being unbeaten within 49 continuous games.
Their home ground is currently Emirates Stadium after changing among several stadiums since the club's inception. Emirates Stadium is the fourth-largest ground in England with more than 60,000 seats, after Wembley Stadium, Old Trafford, and Tottenham Hotspur Stadium.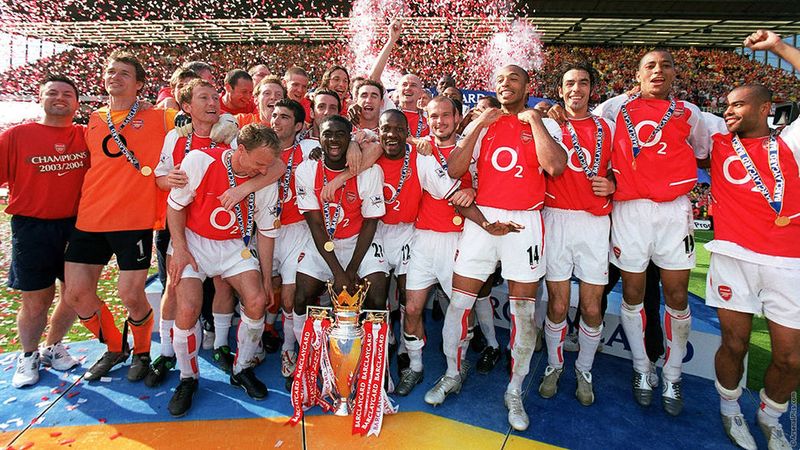 Arsenal- the Invincibles
Achievements
In their career, Arsenal have achieved plenty of titles. They are the most successful club in the FA Cup, with 14 titles, and the most recent season they win the FA Cup is the 2019-20. In addition, The Gunners have won 13 league titles, including one unbeaten title in the 2003-04 season, which resulted in their nickname Invincible, two Carabao Cup, 16 FA Community Shields, the League Centenary Trophy, one European Cup Winners' Cup, and one Inter-Cities Fairs Cup.
Arsenal have won the second-most top-flight games in the history of English football, after Manchester United.
References
https://en.wikipedia.org/wiki/Arsenal_F.C.
https://en.wikipedia.org/wiki/List_of_Arsenal_F.C._managers
https://en.wikipedia.org/wiki/Mikel_Arteta
https://en.wikipedia.org/wiki/Ars%C3%A8ne_Wenger