Free football predictions and tips for Olympics 2020 Soccer - Men
All about Tokyo 2020 Men's Football
Football is one of the most anticipated sports at the Olympic Games Tokyo 2020 this summer. Here, we can witness eye-catching matches played by brilliant young footballers all over the world. Let's check out more about Olympics 2020 Soccer-Men right now together with Betimate and don't forget that we have all of the latest Olympic Tokyo Men's Football Predictions on our website without paying.
Basic Information about the Tokyo 2020 Olympics
The 2020 Summer Olympics have officially been named the Games of the XXXII Olympiad. Because the tournament is hosted in Tokyo, Japan, it is also known as Tokyo 2020.
The Olympic Games were planned to take place from 23 July to 8 August 2021 after a year being postponed by the Covid-19 pandemic. Under the state of emergency, it will be held largely behind closed doors, with no onlookers permitted.
There will be 339 events spread over 33 sports and 50 categories during the Games. Along with the 5 new sports expected to debut in Tokyo (baseball/softball, karate, sport climbing, surfing, and skateboarding), 15 new events within current sports, including 3x3 basketball, freestyle BMX, Madison cycling's reintroduction, and new mixed events in various sports, are also in the plan.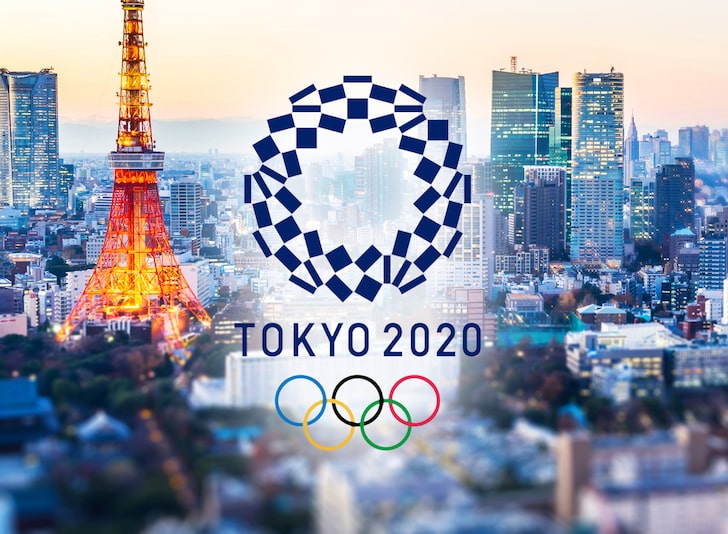 Tokyo 2020 Olympics
Schedule and Venues of the Tokyo 2020 Men's Football Tournament
The association football (soccer) tournament at the 2020 Summer Olympics is set to take place in Japan from July 21 to August 7, 2021. Matches will also be held in Kashima, Saitama, Sapporo, Sendai, and Yokohama, in addition to the Olympic host city of Tokyo. The video assistance referee (VAR) system will be utilized for the first time at the Summer Olympics.
Teams from FIFA-affiliated associations are eligible to compete in the competition. Women's teams have no age limitations, whilst men's teams are limited to players under the age of 24 (born on or after January 1, 1997), with a maximum of three overage players allowed.
Brazil is the defending men's champion. Germany is the defending women's world champion. However, they failed to qualify for the 2019 FIFA Women's World Cup after losing to Sweden in the quarterfinals.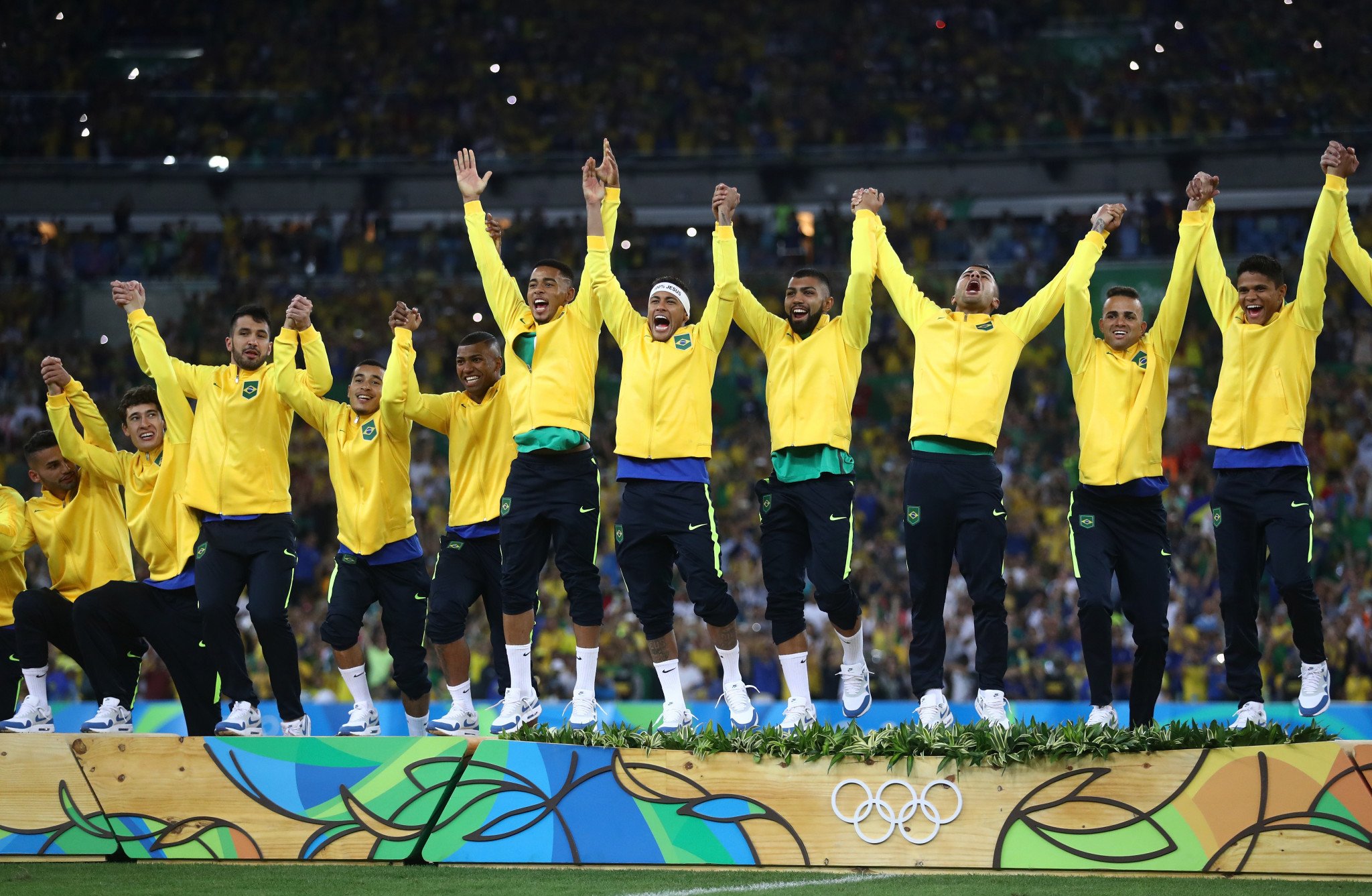 Brazil men's football team won Rio 2016 Olympics
Men's Qualification
15 men's national teams have qualified from six different continental confederations, in addition to the host nation Japan. The draws for both men's and women's tournaments were held at the FIFA headquarters in Zürich, Switzerland, on April 21, 2021, at 10:00 CEST (UTC+2).
Men's competition Format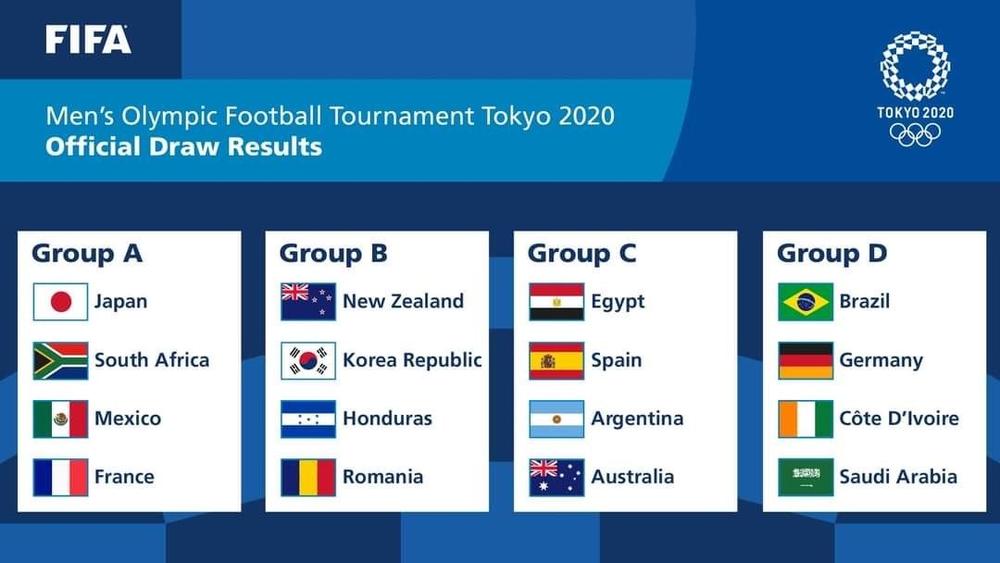 Tokyo 2020 Men's Football Group Stage
The competition is divided into two stages: a group stage with four groups of four teams, and a knockout stage with eight teams who are winners and runners-up of each group.
The initial 16 teams are divided into four four-team groups. The host team, Japan, is automatically put into Pot 1 and assigned to position A1. The remaining teams are seeded into their individual pots based on their results in the last five Olympics (with more recent tournaments weighted more strongly) and bonus points are awarded to confederation champions. Each confederation can only have one team in each group.
Group Stage
Knockout Stage
Quarter-finals (31 July 2021)
Kashima: Winner Group A vs Runner-up Group B
Rifu: Winner Group C vs Runner-up Group D
Yokohama: Winner Group B vs Runner-up Group A
Saitama: Winner Group D vs Runner-up Group C
Semi-finals (3 August 2021)
Saitama: Winner Match 25 vs Winner Match 27
Kashima: Winner Match 26 vs Winner Match 28
Bronze medal match (6 August 2021)
Saitama: Loser Match 29 vs Loser Match 30
Gold medal match (7 August 2021)
Yokohama: Winner Match 29 vs Winner Match 30
Reference Sources
https://en.wikipedia.org/wiki/Football_at_the_2020_Summer_Olympics

https://olympics.com/en/olympic-games

https://en.wikipedia.org/wiki/2020_Summer_Olympics