Cristiano Ronaldo's Review: "Messi is a great player."
In the second half of the interview with Piers Morgan broadcast on November 17, Cristiano Ronaldo revealed the reason for leaving early in the match against Tottenham, hoping for Arsenal to win the EPL and praising Lionel Messi.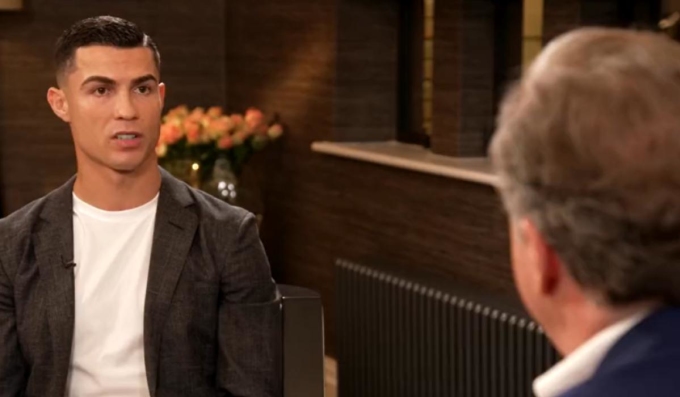 "I regret leaving Old Trafford that way," Ronaldo said of the act of leaving in the match against Tottenham in the English Premier League on October 19. "It's difficult to tell you 100 per cent but let's say I regret it, but in the same way I felt provoked by the coach. It is not allowed for a coach to put me in for three minutes in a game. Sorry, I'm not that kind of player. I know what I can give to the team."
Ronaldo was suspended for one match for disobeying orders in the match the Red Devils played against Tottenham. When he returned, he played two Premier League matches and two Europa League matches. In which, against Aston Villa, Ronaldo was given the captain's armband. But the Portuguese star was still upset because he was banned from training with the first team for three days. He thought the punishment was too strict, and the club forced him to react in a negative way. The 37-year-old striker also said that he has never had a comparable issue with any coach or club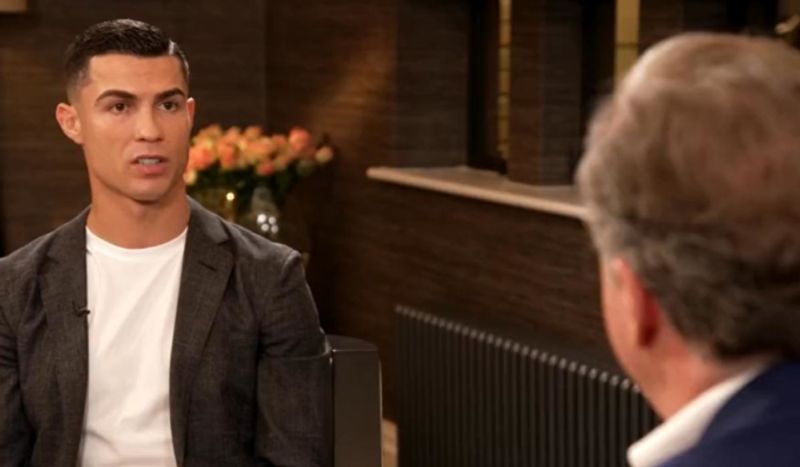 Ronaldo is dissatisfied with the punishment that Man Utd gave him.

Ronaldo apologized to his teammates for his behavior towards the end of the game and said that he is not a perfect person. But he did not regret refusing to enter the field. After that, the way the club humiliated him in the media and banned him from training with the first team shocked his family.
During this season when Man Utd is almost out of the championship race, Ronaldo wanted Arsenal to be crowned. "Manchester United first, and if not, Arsenal is some team that I like to see play." said the 37-year-old striker. He also paying tribute to coach Mikel Arteta and said the Spanish strategist did well when he helped the team from London occupy the top of the EPL table with 12 wins from the beginning of the season, competing fairly with Manchester City.
But the person that Ronaldo praised the most, both in terms of players and people, was Lionel Messi. "A great player, he is magic, top," he told Piers Morgan. "As a person, we share the stage 16 years, imagine, 16 years we share. So, I have great relationship with him. I'm not a friend of him in terms of, what I mean friend is the guy who was with you in your house, speaking on the phone, no, but it's like a team-mate."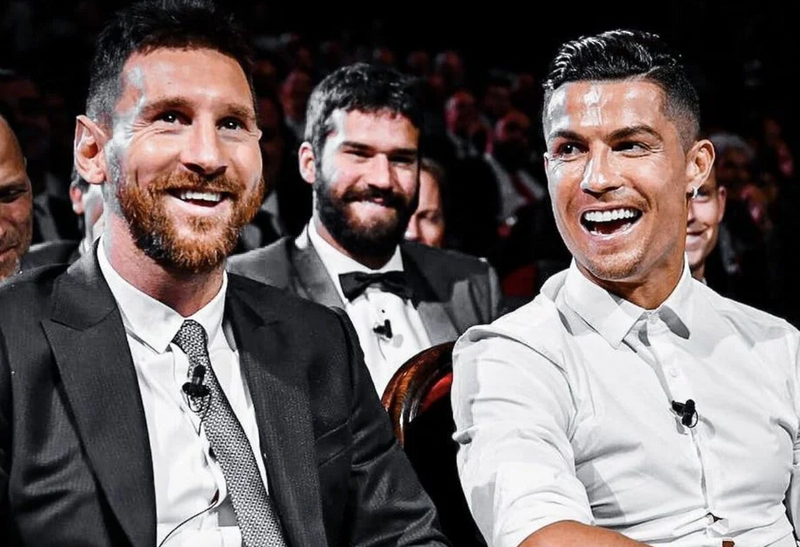 Cristiano Ronaldo still pays great respect to Lionel Messi, and they have a good relationship.
Explaining further, Ronaldo said that he really respects the way Messi talks about him. Ronaldo described him as "a good guy who does great things in football", and thinks El Pulga is probably the best player he has ever seen, alongside Zinedine Zidane. In fact, from 2008 to 2021, Ronaldo and Messi won the Ballon d'Or 12 times out of a total of 13 awards. 2018 is the only time the two have not won this noble individual title (belonging to Luka Modric).
With Ronaldo's future at United uncertain, and Messi in the final year of his contract at PSG, the next step in both players' careers has been discussed in the media over recent months. Recently, both Messi and Ronaldo are said to have been linked with a move to Inter Miami-a team in the MLS which co-owned by David Beckham and led by coach Phil Neville. Ronaldo joked that if he and Messi played together on the same team, the team would sell a lot of shirts.
What would happen if Ronaldo and Messi were on the same team?
Ronaldo also shared that many other clubs wanted to sign him over the summer. The 37-year-old striker revealed that a Saudi club offered him $360 million under a two-year contract. Previously, Marca (Spain) newspaper reported that Al-Hilal club wanted to recruit the Portuguese superstar and make him the highest-paid player in the world.
Ronaldo's revelation aims to deny rumors that no team has been interested in him lately. "The press is trash," he said. "They keep repeating that nobody wants Cristiano. Why wouldn't anyone want a player who scored 32 goals last year?" When asked about refusing a $360 million offer over two years, he said: "It's hard to say no. But at that time I was very happy at Man Utd, I still had the ability to score goals and wanted to have a great season here".
Ronaldo is not satisfied with criticism about him this season, especially comments like "he is 37 years old, not the same". "Look at my age, there are very few people who can play like me," he told Piers Morgan. Ronaldo also confirmed he is ready for the World Cup and believes he will shine in Qatar, "I am very optimistic. We have a fantastic coach and we have a good generation of football players. I'm looking forward that we're going to it, an amazing World Cup."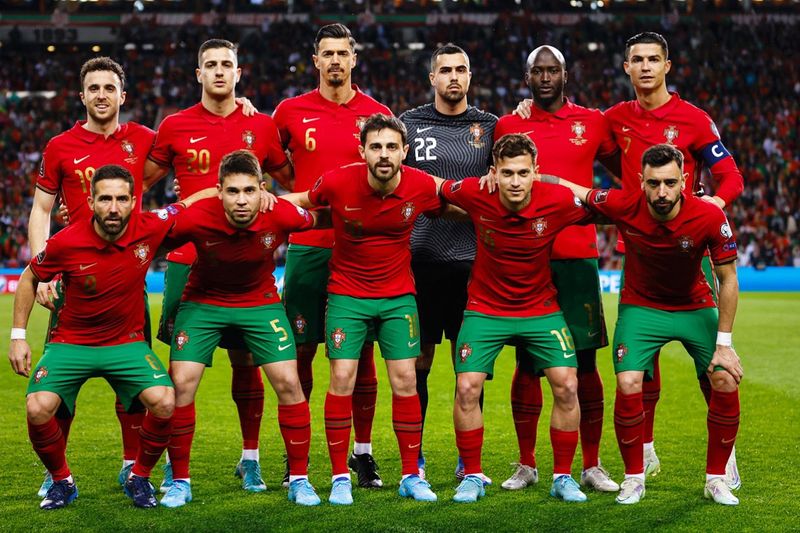 Ronaldo is confident in Portugal's chance of winning the World Cup trophy this year.

Ronaldo does not deny that he cannot play like when he was 20 years old. But the Portuguese superstar still thinks he is adapting well as he gets older, and still plays at a high level. "I want to play two years more, three years more. So two or three years maximum," Ronaldo said. "I want to finish at 40. I think 40 will be a good age… but I don't know, I don't know the future. Sometimes you plan one thing for your life and as I said many times, the life is dynamic and you never know what's going to happen."