Football story: A Manchester United midfielder's heart was broken by Sir Alex Ferguson.
Paul Ince would have anticipated leaving Manchester United on good terms after making 281 appearances over the course of six seasons under Sir Alex Ferguson. As it turned out, the Scotsman "broke" his heart. Many believed that Paul Ince's departure from the London club was inevitable given how well he has performed for West Ham United since making his debut as a youngster. It was even more obvious that the midfielder would be acquired by a First Division team when the Hammers were demoted to the Second Division. Manchester United was one of the teams who had shown interest in Ince.
The next season, Ince made just one game for the Irons before concluding a highly contentious trade to the Reds. His transfer to Old Trafford happened when he was seen with a United jersey, even though the agreement hadn't even been finalized. In addition to receiving harsh criticism from West Ham fans, the first transfer was delayed because Ince failed a medical exam. Nevertheless, the deal was finally finalized in September 1989, and the midfielder received the all-clear after a tense wait. Although he had grown up a West Ham fan, his connection with the Hammers' supporters had soured, therefore it was critical that he make an immediate impression on the United faithful after his £1 million transfer.
The midfielder had a successful start to his Reds career by taking home the FA Cup in his first campaign. Even if Ince's numbers weren't quite what he or the team had hoped for, he had established himself as a formidable force in the United midfield. He won the hearts of the team's supporters with his desire to win tackles and his ability to spread the play and put Sir Alex Ferguson's side on the offensive.
The Reds would go on to win their first league championship in 26 years after defeating Barcelona in the 1991 European Cup Winners' Cup final and Nottingham Forest in the 1992 League Cup final. Ince had finished his domestic medal collection just four years after joining the club, and he had been a key contributor to that success. Ferguson's team continued to rule the domestic stage, but Ince's time at Old Trafford was drawing to a close. Ince was widely regarded as the "general" of the double-winning 1994 team. Many people were caught off guard by it, and it might have been prevented.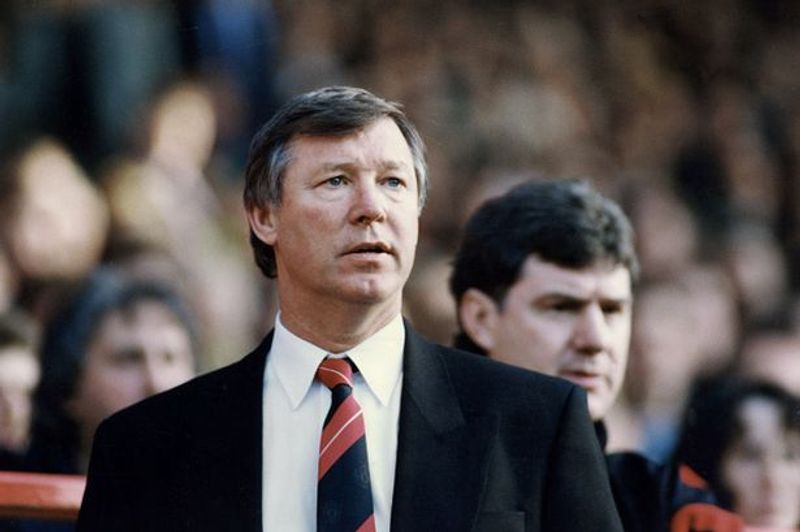 Alex Ferguson in his early years at Man United
One of the largest transfer payments involving an English team at the time occurred when United transferred Ince to Inter Milan in June 1995 for £7.5 million. Many supporters were upset that the midfielder had appeared to be sold for personal reasons rather than football-related or financial considerations after Ferguson's relationship with the player had worsened. Ferguson did admit that he wanted to sell Ince in his first autobiography, despite the fact that he didn't eject the player by force. He received the impression that the player and Inter had already spoken to one another.
Sir Alex Ferguson understood he had no choice but to act on his belief that Paul Ince's new found ambition and misplaced goal of assuming a role in the team did not suit United anymore, so it was time for him to move. Negotiations began between Inter Milan and Old Trafford when Massimo Moratti visited with an entourage, ultimately agreeing to pay £6 million plus extra money through joint matches played by both clubs over two years - leaving Fergie himself as the one who'd have get hold of 'The Guv'nor', having a game of golf at Mottram Hall.
When "Big-Time Charlie" was uttered, it seemed to come out of the blue. But those who knew better were well versed in the long history between Ince and Fergie - from a 4-0 drubbing at Barcelona when United's boss pointed fingers at his former midfield maestro in '94 all the way up to 2008 for that hot mic moment. Thankfully though, Paul had found peace with matters rather quickly: no grudges held or lasting harm done; just two grown ups doing what they do best – quipping one day and forgivingly embracing each other down line.
Ince had one of the best moments in his career when he scored an equaliser for Liverpool against United during their Treble season. He made sure to rub it in by cupping his ear towards the away fans as they provided a hostile reception. Ince admitted that Ferguson's harsh words were still ringing through his head even then.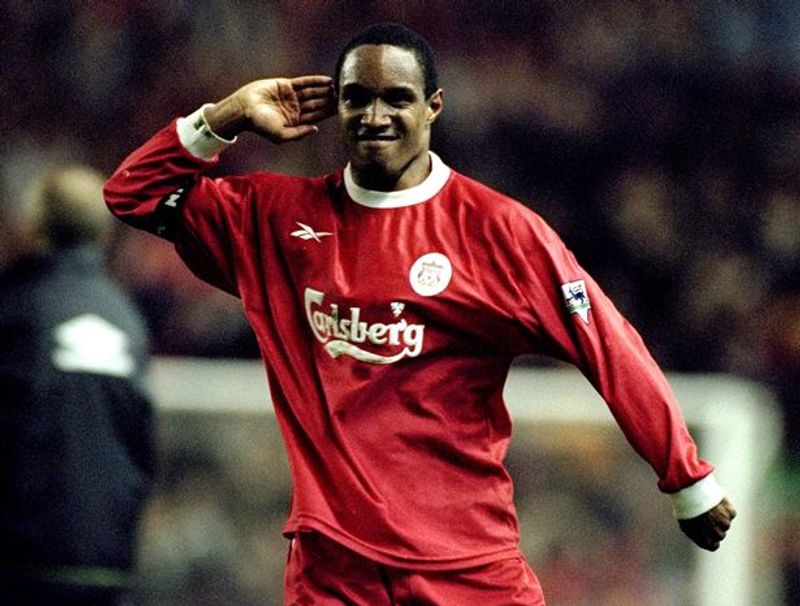 In 1999, Paul Ince equalized for Liverpool against Manchester United
Ferguson apologized to Ince, but the former United midfielder thinks the context's actuality was less significant than it may have been. The Englishman retained the saying because he could recall it.