Everton results in 2021: Leeds United kicked Everton to the tenth position in the Premier League
This is definitely not a successful year for Everton because they haven't won any title. In the Premier League, despite having the same accumulated points as Leeds United, they were pushed down to the lower position because of the fewer goals difference.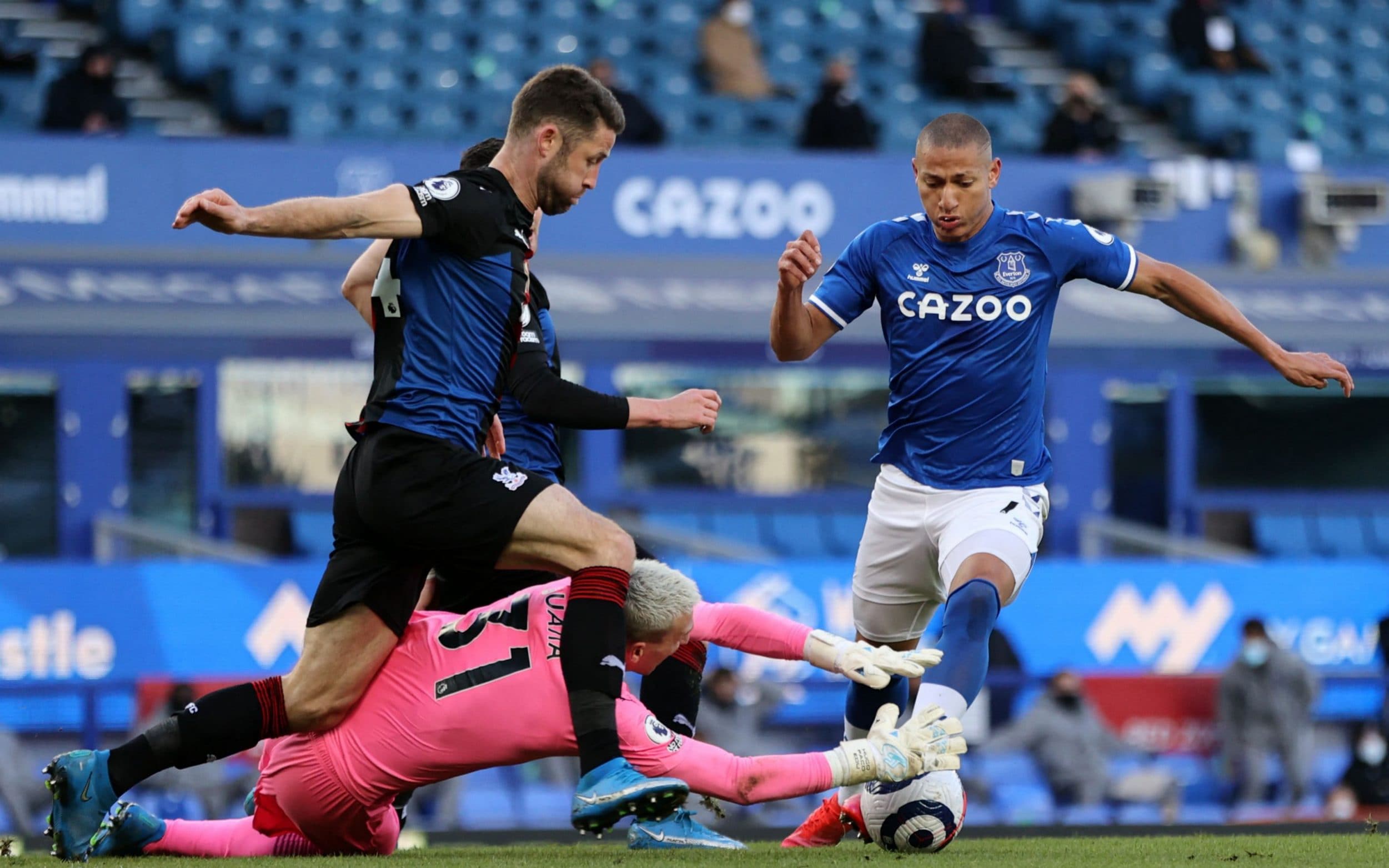 A few things about Everton Football Club
Before digging deeper into the results in each competition of Everton in this 2020-21 season, let's learn more about the background of this professional football club in this section to understand more about them.
Origin and background
Everton has a full name as Everton Football Club is a professional football club based in Liverpool city, England. They were founded in 1878 as St Domingo FC. The club is one of the founding members of the Football League in 1888.
Everton is also referred to as The Blues due to their home kit color, and The Toffees because there was a famous toffee shop in Everton village, near the Queen's Head hotel in which early meetings of the club were going on.
Everton used to play at Anfield which is the home ground of Liverpool now, but they have moved to Goodison Park and played here since 1892. This is a medium capacity stadium, with only 39,414 seats, and Everton is planning to build a new 52,888 capacity stadium to welcome the 2024-25 season.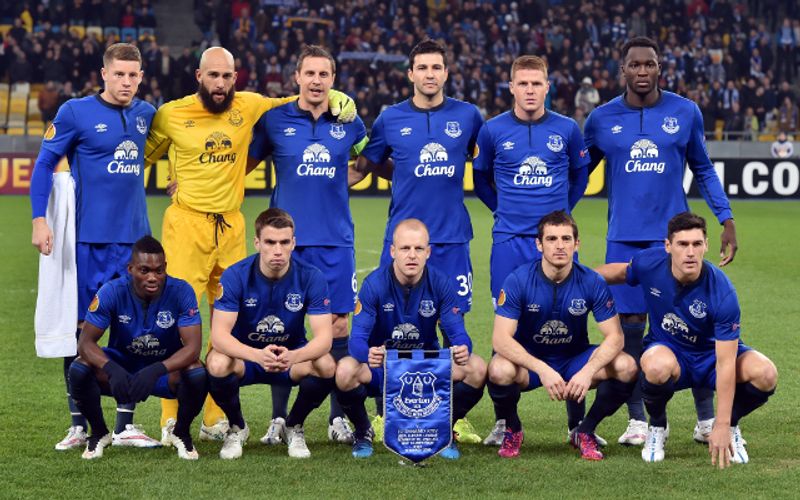 Everton squad
Achievements
Everton has a record of 188 seasons in the top division since the inception of the Football League. They have won a total of nine league titles, five FA Cups, one European Cup Winners' Cup, and nine Charity/ Community Shields. In the 1984-85 season, The Blues won a double, which is a title of European Cup Winners' Cup and First Division. Below, you will find Everton honors and the seasons that they have won these titles so far.
1. Domestic
First Division/Premier League:
Champions (9): 1890–91, 1914–15, 1927–28, 1931–32, 1938–39, 1962–63, 1969–70, 1984–85, 1986–87
Second Division/Championship:
FA Cup:
Winners (5): 1905–06, 1932–33, 1965–66, 1983–84, 1994–95
Football League Cup:
Runners-up (2): 1976–77, 1983–84
FA Charity Shield:
Winners (9): 1928, 1932, 1963, 1970, 1984, 1985, 1986 (shared), 1987, 1995
Full Members Cup:
Runners-up (2): 1989, 1991
Football League Super Cup:
2. European
European Cup Winners' Cup:
What are Everon's results in the 2020-21 season?
The 2020-21 season has come to an end and Everton didn't win any title at all. Let's figure out how they performed during the season in three major leagues and cups below.
Overview
1. Premier League
In the 2020-21 Premier League, Everton ended up with tenth place, after Leeds United at ninth and Arsenal at eighth positions. Since they have never succeeded in this prestigious English league with the highest standing of Everton being fourth place in the 2005 edition, it is not a surprise that they have finished 10th.
They won a total of 17 matches out of 38 matches, and six of them are home wins, 11 games winning at away grounds. Everton also had eight draws and 13 losing games in both home and away grounds. Their final points were 59, the same as Leeds United but their conceded goals have been one goal more than the goals they have scored while Leeds have eight goals difference.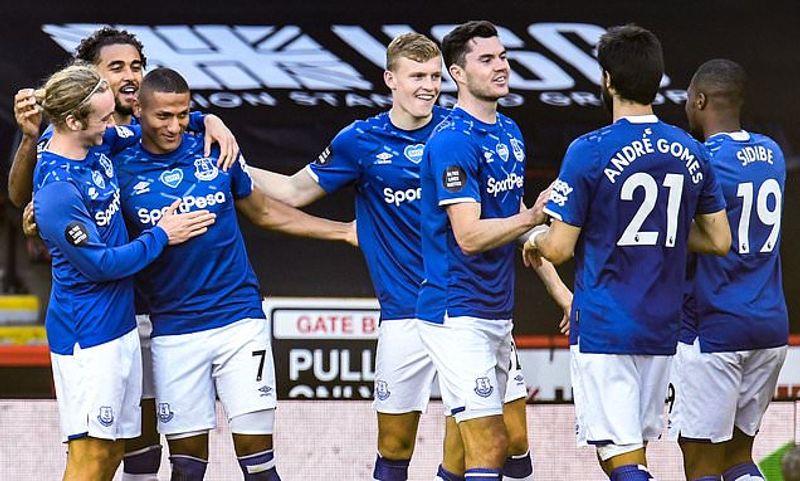 Everton in the Premier League
2. FA Cup
Everton used to succeed in the FA Cup during the late 20th century, but they haven't won any more titles since then. In this season, they were eliminated in the quarter-finals round that was held on 20 March 2021. They were defeated by Man City by 0-2 although before that, in the fifth round, Everton successfully netted five goals to surpass four goals from Tottenham.
3. EFL Cup
Everton also stopped at the quarter-finals of the EFL Cup this season although they seemed to perform greatly at the previous rounds. In the second round held on 16 Sep 2020, Everton won 3-0 to Salford City. A week later in the third round, they scored five goals and defeated Fleetwood Town who achieved two goals.
In the fourth round, Everton won 4-1 to West Ham United, and they once again lost another top-flight club from Manchester, The Red Devils in the quarter-finals by 0-2.
References
https://en.wikipedia.org/wiki/Everton_F.C.
https://en.wikipedia.org/wiki/2020%E2%80%9321_Everton_F.C._season