Top 10 sexiest fans in the 2022 World Cup – Part 2
When it comes to the World Cup, beside the goals and the players, the hottest female fans also draw people's attention. Let's take a look at top 10 sexiest football fans at FIFA World Cup 2022.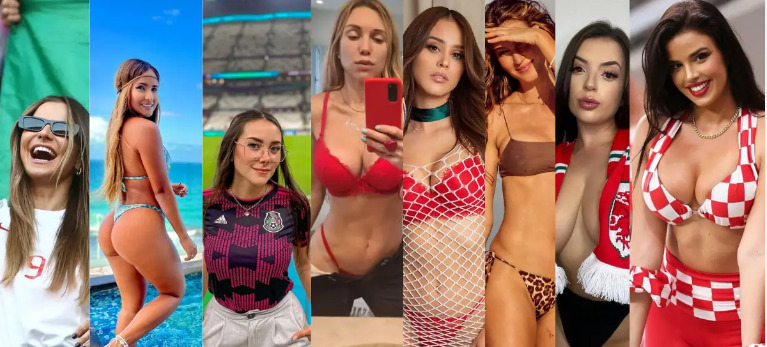 6. Melisia Artista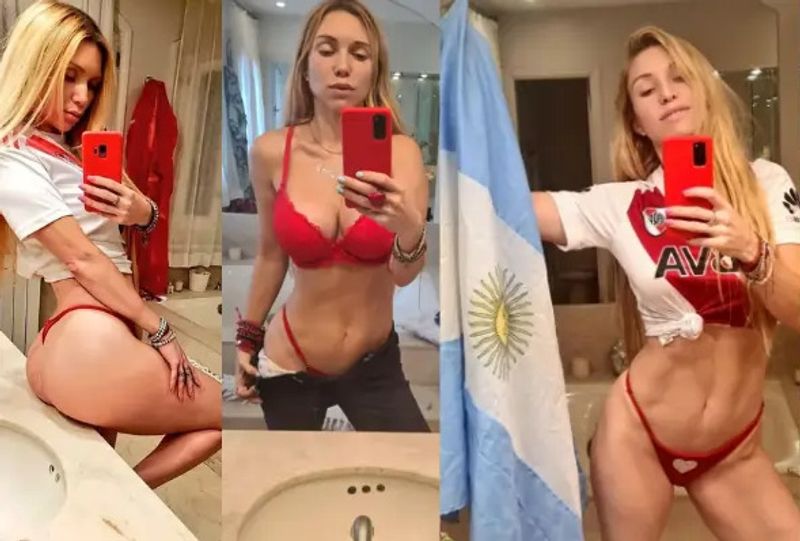 Another attractive football fan that attracted the attention of many fans during the 2022 World Cup was Melisia Artista. The stunning Melisia Artista claims to be the most attractive World Cup fan from Argentina. The Shakira imposter went to Qatar just to cheer on her nation's World Cup team.
She was sighted during the tournament's first game against Argentina and Saudi Arabia at the Lusail Stadium. Melisia also shared images of the stadium before to the game.
She was surprised, as with many other Argentine fans, when Saudi Arabia unexpectedly defeated the Albicelestes 1-2 in their opening match. The loss put an end to Argentina's 36-game winning streak.
7. Alaw Haf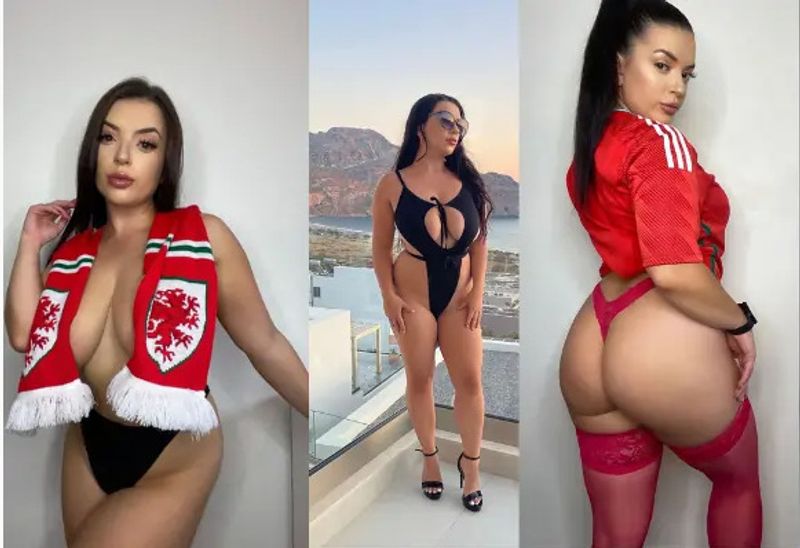 This model is a chubby woman with pronounced hips who was born in Wales. Her obvious physical attributes captivate many people, and they undoubtedly become enthralled by viewing her incredible figure.
This girl is an expert at posing for pictures since she has enormous bottoms and boobs. In each picture, she gives us an intense, seductive look that serves as a reminder of how alluringly gorgeous women can be
Unexpectedly, Alaw Haf once disclosed that she would give her Onlyfans content fans of Wales a 50% discount if they advanced to the following round. But regrettably, the side she backs was disqualified straight after the group stage.
However, thanks to this advertising, hundreds of individuals who were anxious to view this gorgeous Welsh model in little clothing had been interested in the Welsh industry.
8. Yanet Garcia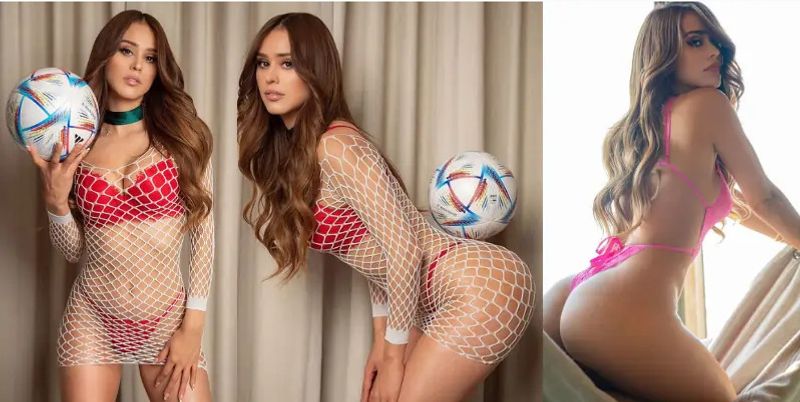 Yanet Garcia, who was born in Mexico, is dedicated to both acting and modeling. This girl currently has close to 15 million followers on Instagram.
The magnificent woman also has an Onlyfans account, where her large, iron-like breasts and pointed buttocks truly show out and where she undoubtedly charms the members with her lovely curves and attractive physique.
Yanet Garcia's sleek, defined tummy gives her a highly athletic image. This woman is a goddess who stirs our emotions and arouses the most vivid fantasies. She can wear anything and pull it off. We are grateful to Yanet for letting us view her incredible physique.
9. Amber Paige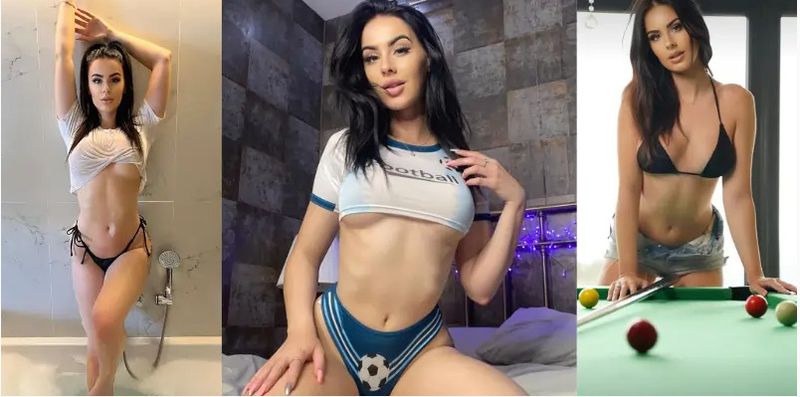 If the England team wins, fan favorite Amber Paige from Buckinghamshire has offered to provide a scorching live stream. Amber, 22, made a promise to broadcast naked for 24 hours straight to celebrate winning, much to the delight of her fans.
She then dropped the bombshell that her broadcast will reduce the cost of phoning her from anywhere in the world.
But after losing to France in the quarterfinals, Harry Kane and the England squad were forced to return home.
10. Rachel Stuhlmann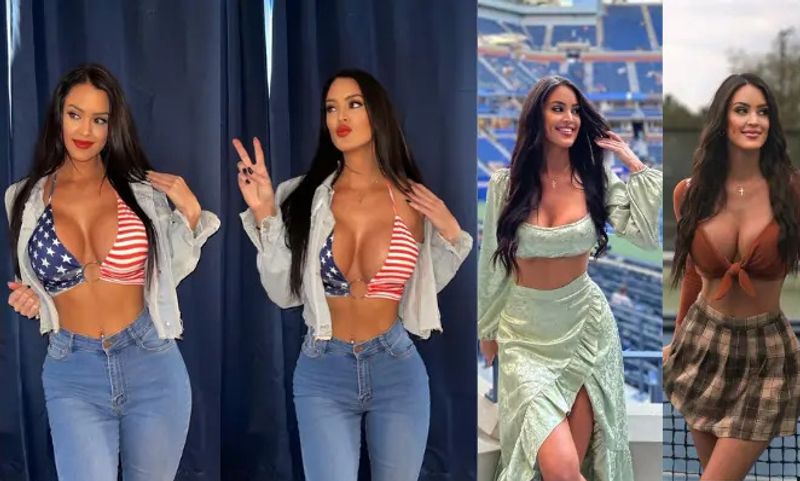 After viewing the gorgeous images of Rachel Stuhlmann, 26, cheering for her side, football fans are swooning over her.
The tennis player turned influencer wearing an extraordinary bra draped in the American flag to motivate Americans before their team met their European opponents.
Although Rachel, a native of St. Louis, Missouri, only went to her first football game on November 16, she is incredibly excited about the World Cup.
Despite St. Louis' reserve team's 0-3 loss to Germany's Bayer 04 Leverkusen, she claims that she has grown to be a "big soccer lover."
Bonus: Daiane Tomazoni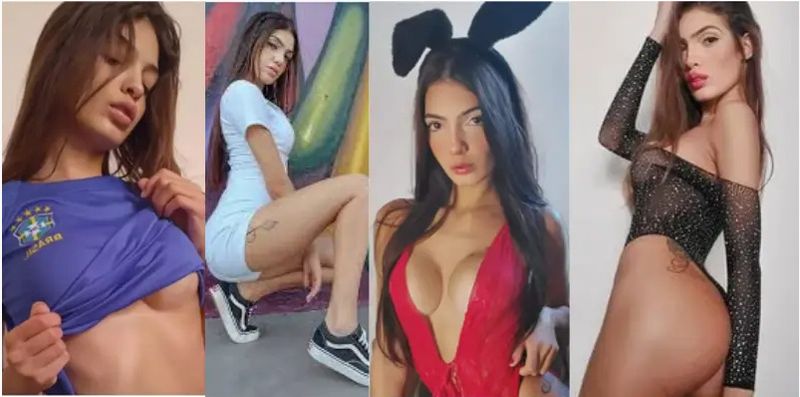 Daiane Tomazoni, 24, who joined OnlyFans prior to the COVID-19 outbreak, asserts that she now earns much more money than she does in any other profession.
The OnlyFans model promised to give out a free nude photo for each goal scored by her country of Brazil during the World Cup. However, similar to England, the Selecao was forced to end their trip in Qatar after their quarterfinal loss to Croatia.