The French President comforted Mbappe.
French President Macron went down to the stadium in Qatar to comfort striker Kylian Mbappe after France lost to Argentina in the 2022 World Cup final in a penalty shootout.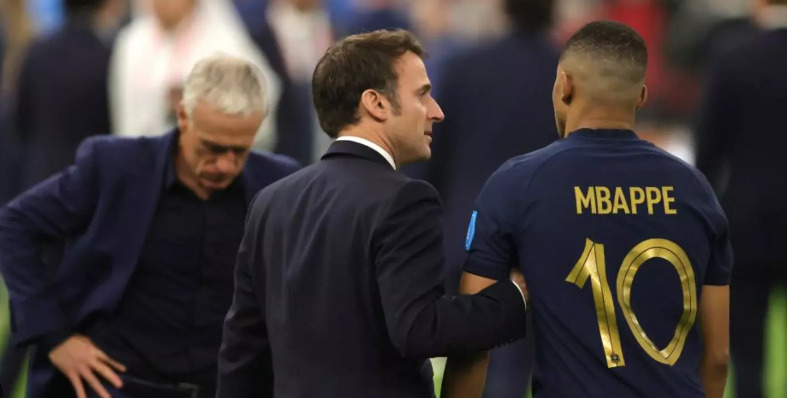 On December 18, French President Emmanuel Macron showed up at Lusail Iconic Stadium, Qatar, to watch the 2022 World Cup final between his home team and Argentina. On the VIP stand, he expressed his joy and excitement when the French team scored equalizers in the second half and extra time.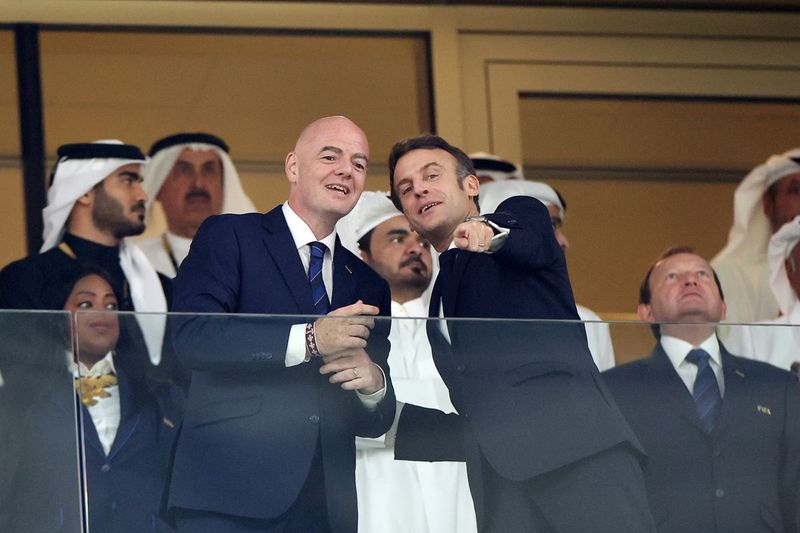 Mr. Macron at the VIP stand of the Lusail Iconic Stadium.
However, in the penalty shootout to determine the winner and loser, the excellence of goalkeeper Emiliano Martinez helped Argentina beat France to win the championship. The French players were upset and disappointed, including striker Kylian Mbappe, who scored three goals to help France come back from the game before going into the penalty shootout.
After the final whistle, President Macron went down to the field to comfort Mbappe, the best player on the French side during the match, but he could not help the home team win the World Cup for the second time in a row. He put his arm on Mbappe's shoulder and encouraged the 23-year-old star. However, the forward, who currently plays for French club PSG, appeared lost, staring at the Argentina players who were celebrating.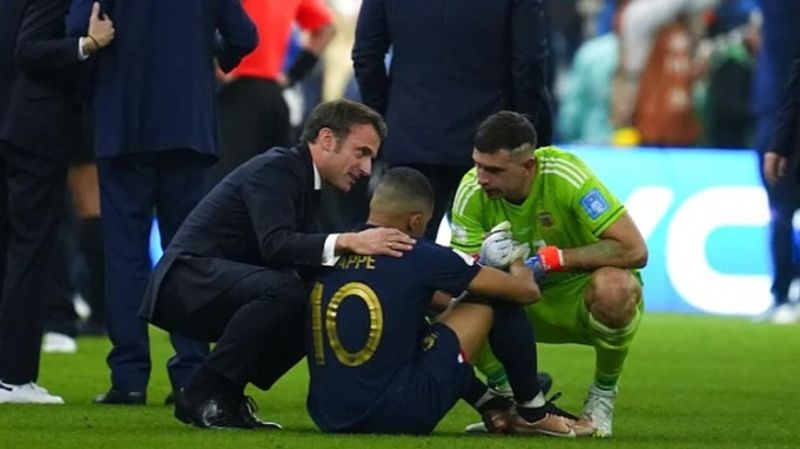 The French President and Argentine goalkeeper comforted Mbappe after the final.
With 8 goals in this year's tournament, Mbappe won the Golden Boot for the best striker. He became the first person to score a hat-trick in a World Cup final since 1966. He has had 8 goals after 14 games in 2 different World Cups, in 2018 and 2022, only 4 goals behind the record of most goals scored in the World Cup, which is currently held by former German striker Klose.
The French President also posted on his official Twitter account a video showing him appearing in the French team's dressing room after the final. While the players sadly bowed while sitting in the locker room, Mr. Macron stood next to the team's head coach, Didier Deschamps, and continuously encouraged them and tried to boost the players' spirits.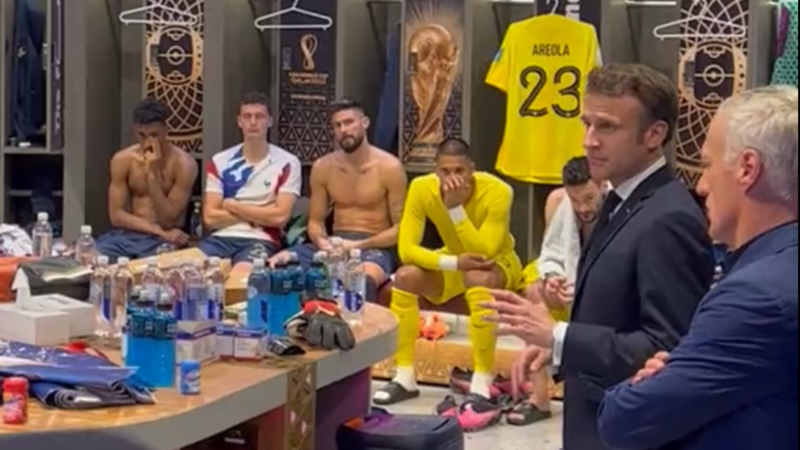 Mr. President also came into the changing room to encourage the team.
"What Mbappe has done is extraordinary. He is a great player and still young," Macron told RMC Sport. "I told Mbappe that he is only 23 years old but won the World Cup in 2018, reached the final of the World Cup 2022, and won the top scorer title. We are proud of him. France lost when it was a close win, but that's what sport is."