Barcelona News: Blaugrana is still busy in the summer transfer window
Barcelona is considered one of the busiest clubs in the 2021 summer transfer market. The return of president Joan Laporta and his strategies in improving the club's depressing line-up were highly appreciated. Let's check out the newest information about the current transfer situation of this giant!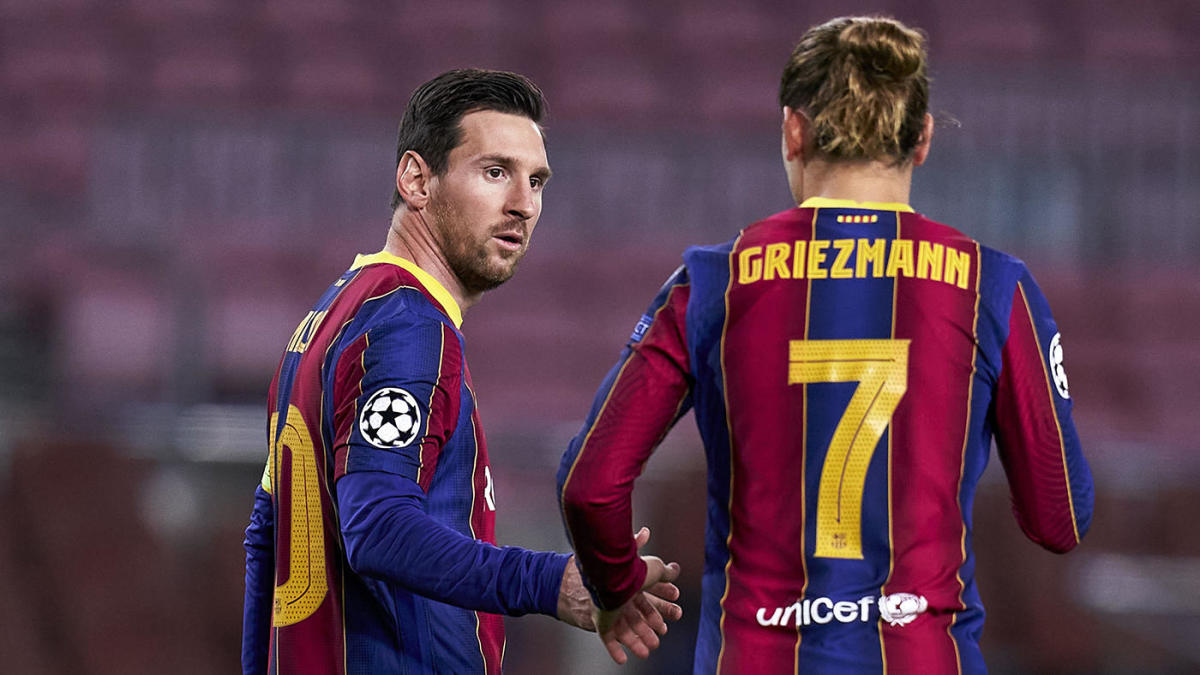 Barcelona and Messi reach a five-year agreement
Striker Lionel Messi is considered to re-sign a new five-year contract with the club at which he has spent his entire career. That means this legend will play for Barcelona until 2026 instead of 2023 as some information before. According to reports, the 34-year-old agreed to cut down 50 percent of his salary to stay in Catalonia and help the club to overcome its current financial crisis.
Initially, CBS soccer insider Fabrizio Romano reported that the deal between both sides was agreed some weeks ago but details would remain until it was officially informed.
The Argentine has just won his first international cup at Copa America 2021. He announced not to sign for any club until the end of the Copa competition and became a free agent two weeks ago. However, Blaugrana fans now can feel relieved because their football idol finally agreed to stay.
In previous months, PSG and Manchester City showed their interests in the GOAT but the Citizens confirmed not to chase on this talent for a few reasons. At the beginning of this week, Paris Saint-Germain was also reported to officially give up their hope of luring Messi to the Parc des Princes.
As for Lionel Messi, Barcelona is his home and the money has never been an issue in negotiations. Legal issues and bureaucracy were the main stumbling blocks in the discussions, with only a few minor stumbling blocks remaining until everything is finalized.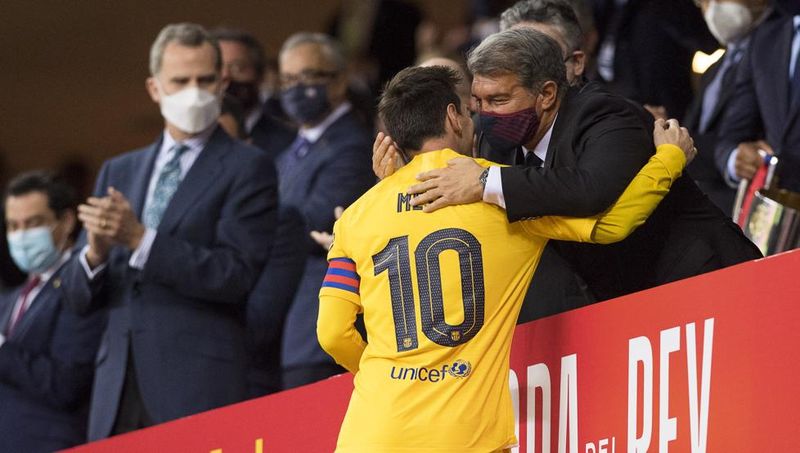 Lionel Messi will resign Barcelona
Antoine Griezmann Transfer News
Barcelona FC is still in a big financial crisis. Their current salary budget is not enough to pay for the best-earned players at the club. Moreover, after the resignment with Messi and new deals with Sergio Aguero, Eric Garcia, Memphis Depay, and Emerson Royal last month, the Catalan giant must sell some other players to lower down burdens for the club.
Antoine Griezmann is the top name in the transfer list of FC Barcelona this season. This forward's salary at Barca is only less than Messi's. He moved to Balugrana in 2019 for a €120m deal from Atletico Madrid but he has not displayed too excellently at the club.
According to some information before, Manchester United, Manchester City, and Chelsea are rumored to have plans with Antoine Griezmann. However, there still hasn't had any real deal that happened.
Yesterday, it was reported that FC Barcelona and Atletico Madrid set to swap their stars Antoine Griezmann ( Barcelona forward) and Saul Niguez ( Atletico midfielder). According to the Barcelona-based newspaper Sport, Barcelona wanted 15 million euros for Griezmann in addition to Saul due to the higher net worth of the forward.
The Marca considered that if this swop was successful, there would be a win-win deal because both sides could gain their purpose.
Besides the prior deal of Griezmann, Barca also intends to sell some more players in this transfer window. Samuel Umtiti, Clement Lenglet, Miralem Pjanic, Sergi Roberto, and Philippe Coutinho are also among the stars that have been listed for sale by the club.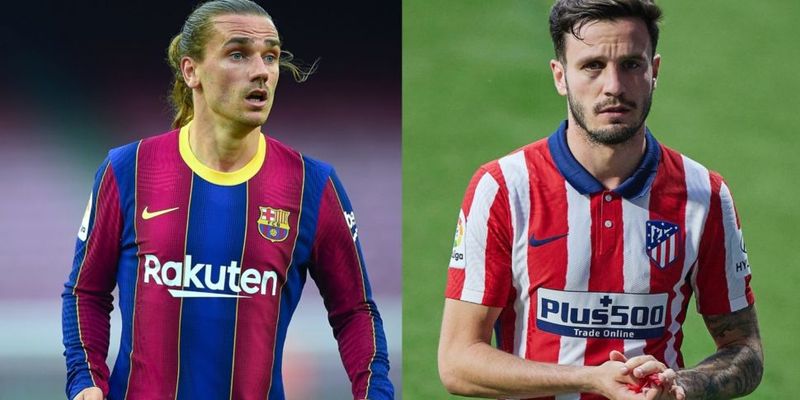 Antoine Griezmann set for a swap with Saul Niguez
More news will be continually updated on Betimate so don't ignore them!
Reference Sources