World Cup 2022: Top 6 rising talents
With their impressive performances, a number of gifted young players and underrated veterans caught the public's attention during the Qatar 2022 World Cup.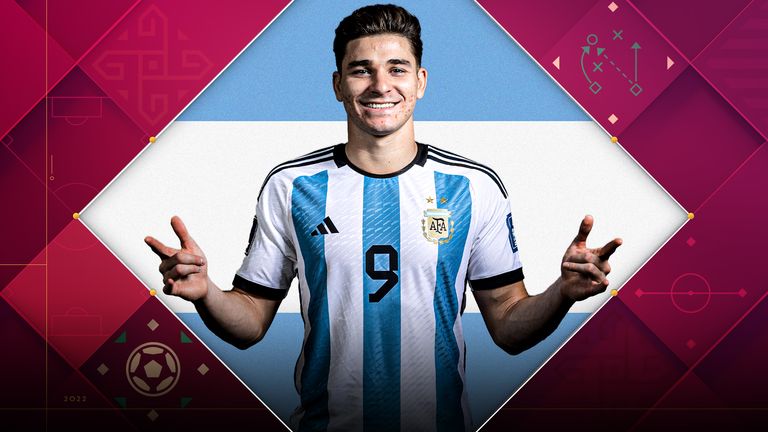 Jude Bellingham
At this World Cup, Jude Bellingham made a name for himself as a player on the largest platform. The Borussia Dortmund midfielder, who controlled matches, shown his skill, and demonstrated why he has been such a phenomenon in the Champions League, was one of England's standout performers.
Bellingham has such maturity both on and off the field that it is quite simple to forget that he is only only 19 years old. He possesses the physical attributes of a potential England captain and has already demonstrated outstanding leadership abilities by comforting teammates and giving commands.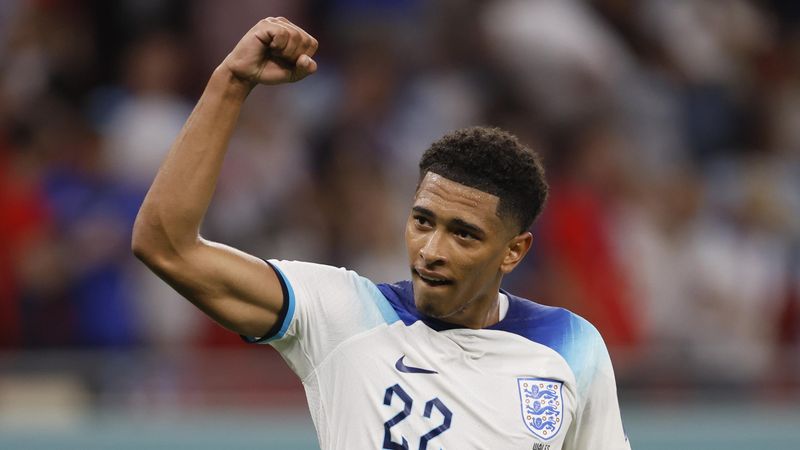 Jude Bellingham
His finest performances came against the current African champions, Senegal. When England was having trouble, Bellingham seized control of the situation. Remember, this is a World Cup round of 16 match. Bellingham pushed forward from midfield and contributed to the game-changing two goals scored just before halftime. That skill demonstrates how he can dominate on a huge stage and explains why he is already the most sought-after young midfielder in Europe.
2. Aurelien Tchouameni
Aurelien Tchouameni had already made a name for himself in club football before joining Real Madrid from Monaco in the summer for £85 million. But the 22-year-old French midfielder made a name for himself by putting on a string of outstanding box-to-box performances for the World Cup champions, as England learned to their peril. The young kid who got his opportunity due to Paul Pogba and N'Golo Kante's injuries has been a star of the competition. His incredible goal in the quarterfinal helped France win. According to French experts, Tchouameni compensated for the loss of both of those elite players by fusing Pogba's height and N'Kante's work ethic.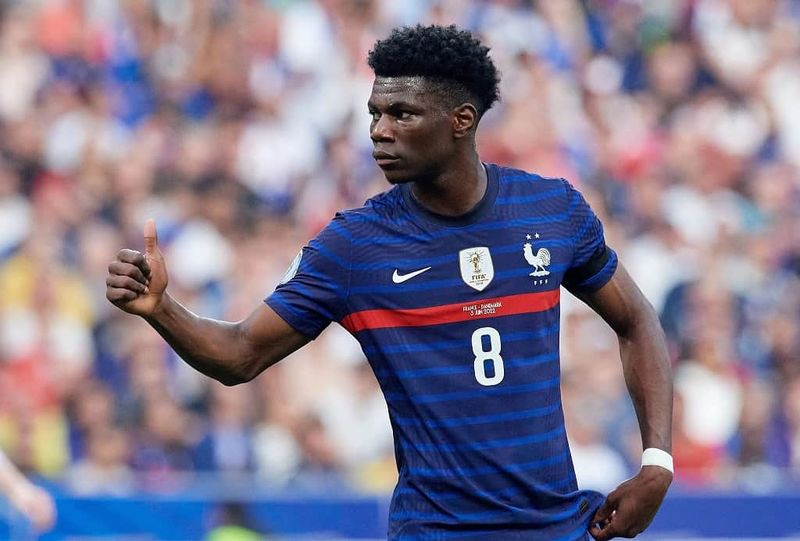 Aurelien Tchouameni
3. Mominik Livakovic
In Croatia's journey to the semifinals, the Dinamo Zagreb goalie emerged as a true hometown hero. Livakovic was the tournament's reigning penalty king, leading the 2018 champions to two victories in the knockout rounds. The World Cup record was tied in this competition with four saves in shootouts. The lone Croatian-based player in the starting lineup helped Croatia defeat Brazil by denying Rodrygo from the spot after making three saves against Japan. With his 11 saves in the 120 minutes versus the Brazilians, Livakovic was largely responsible for Croatia's success in advancing the game so far.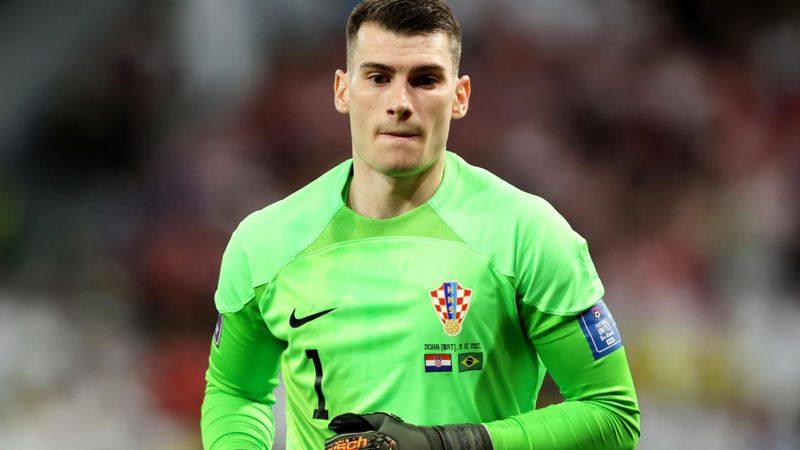 Dominik Livakovic
4. Julian Alvarez:
Many people talk about the millions Pep Guardiola and Manchester City spent to win Premier League championships. However, the £14 million they spent for this Argentina star may have been the finest investment they've ever made. At age 22, Alvarez is poised to succeed Lionel Messi as his nation's star. He has four goals at the World Cup and was the ideal wingman for Lionel Scaloni's star player. Ten years prior, he was photographed with Messi as a devotee in awe of his idol. He assisted Argentina in winning the World Cup on Sunday, the country's first triumph since 1986. He's only getting started, but it's been an amazing ride.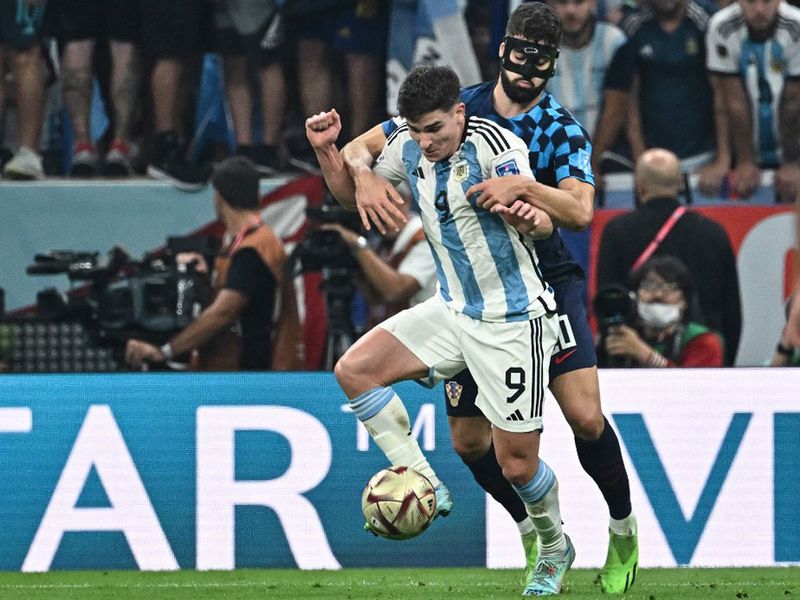 Julian Alvarez
5. Goncalo Ramos:
What a great strategy to win a debate! Fernando Santos, the coach of Portugal, and Cristiano Ronaldo were at odds, so the latter played his final, desperate trump card by benching the world-famous player. That only works if there is anything that can fill the role of the hero of the country, and it turns out that Goncalo Ramos was the ideal candidate. Despite having played just 35 minutes of prior international football, he got right to work, scoring just 17 minutes of the last-16 encounter against Switzerland. A remarkable hat-trick was completed by two more goals in the second half.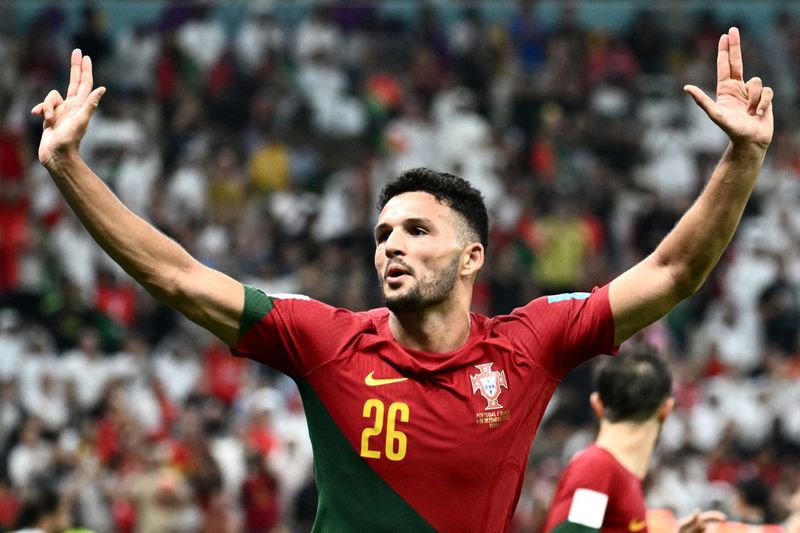 Goncalo Ramos
It was enough to get him a start in the quarterfinal, but after 69 minutes he was removed as Portugal was trying to win against Morocco. There was instant speculation that he may replace Ronaldo at Old Trafford as well, although Manchester United won't be moving too swiftly in January because of his contract with Benfica, which has a £100 million+ release clause. Erik Ten Hag will not be the only candidate if the Portuguese club is willing to make a trade in the summer; the 21-year-old does, however, have time on his side.
6. Azzedine Ounahi
Ounahi made his debut on the biggest platform of them all by driving Morocco's unexpected run to the World Cup semifinals. The midfielder is really energetic and has excellent passing skills. It's understandable that when Morocco eliminated the European superpowers from the competition, he gained a new supporter in the form of former Spain manager Luis Enrique. "My goodness, where does that boy come from?" said Enrique. "He plays like the Spanish players. I was very surprised. He hasn't stopped running; he must be exhausted."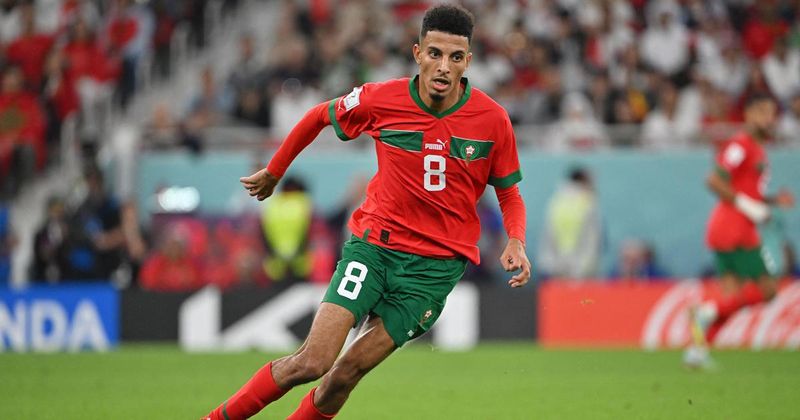 Azzedine Ounahi
Actually from Casablanca, Ounahi spent his first 18 months of football playing in France's third division as an unknown. However, a transfer to Ligue 1 team Angers altered everything, and he hasn't looked back since.