Mbappe and Haaland: Who is better right now?
Due to the negative effects of age, both Ronaldo and Messi have not been in their prime in recent seasons. After the era of these two living legends, today's football world is eagerly awaiting a new competition for the title of the best striker in the world between the two most outstanding young talents, Erling Haaland and Kylian Mbappe.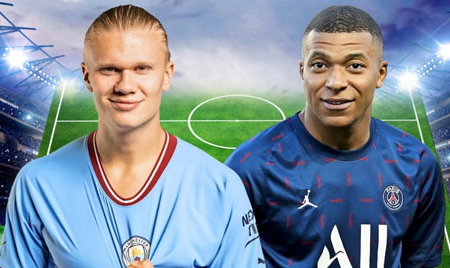 The differences in the way of playing
Haaland is a classic central striker, a true "Number 9". He possesses an inherent ability to score goals, the 22-year-old striker can sniff out a goal before it happens. However, Man City's player is slightly better than the traditional striker, he is more agile and more flexible.
Under Pep Guardiola's reign, Erling Haaland has to escape behind the opponent's defenders or appear dangerously in the penalty box, and the Norwegian player often stays deep right in the mild field and links up with his teammates in order to follow Pep's tactics as well. It would not be an exaggeration to say that Erling Haaland is a perfect striker at the moment.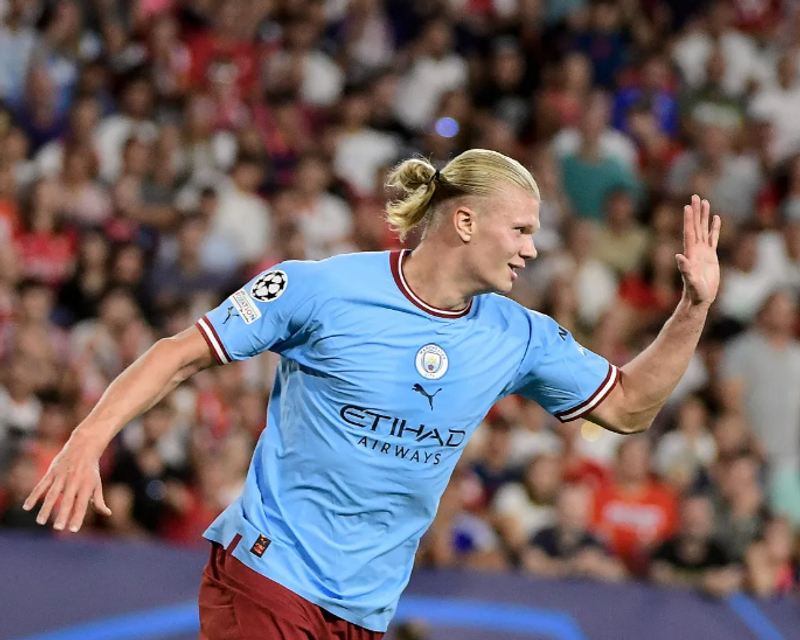 Haaland is in an unstoppable form at Manchester City.
For Kylian Mbappe, he plays more like a winger than a striker. However, the 23-year-old can still be very productive and effective in the position of a striker. PSG's "Number 7" possesses incredible speed and he knows how to take advantage of it to make the opponent's defenders dread every time he accelerates.
Mbappe's playing style is extremely suitable for fast counter-attacks. His speed will make the opponents always be wary and have to run towards the penalty box as fast as possible whenever Mbappe gets the ball. Besides, the French player possesses very good dribbling skills and can wriggle through many other players at the same time.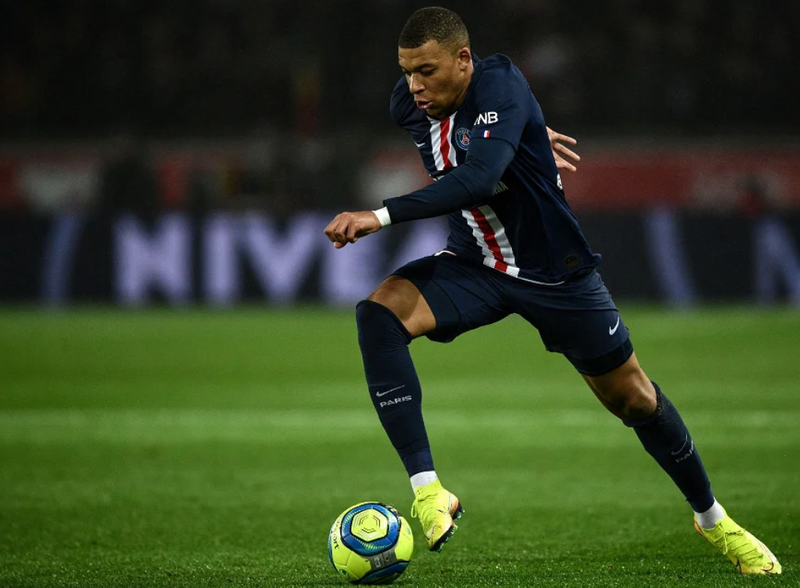 Mbappe's sprints are huge challenges to many defenders.
It's no surprise that Mbappe and Haaland are both on the transfer list of the biggest clubs in the world. Both of them are Real Madrid targets, but Los Blancos president, Mr. Florentino Perez, has failed to get one somehow.
Statistical data
Statistics are often used to settle arguments, especially about football. Mbappe and Haaland are about the same age. The French player is currently 23 years and 8 months old, while the Norwegian striker turned 22 a month ago.
It would come as no surprise to compare Mbappe and Haaland in terms of goalscoring. PSG's "No. 7" has scored 229 goals in 334 matches, equivalent to 0.69 goals / game. Meanwhile, the Norwegian player has scored 165 times in 208 matches, equivalent to 0.79 goals / game. Mbappe has played more games in his career, and he still shows no signs of stopping from scoring. Haaland, with his great physicality, is sure to increase the number of goals when he plays alongside one of the best playmakers in the world, Kevin De Bruyne, at Manchester City.
In terms of assists, Mbappe is leading the race obviously. Because of his tendency to play on the wing, he can also penetrate into spaces and create chances for teammates to score. The 23-year-old striker has 117 assists, while Haaland only has 39.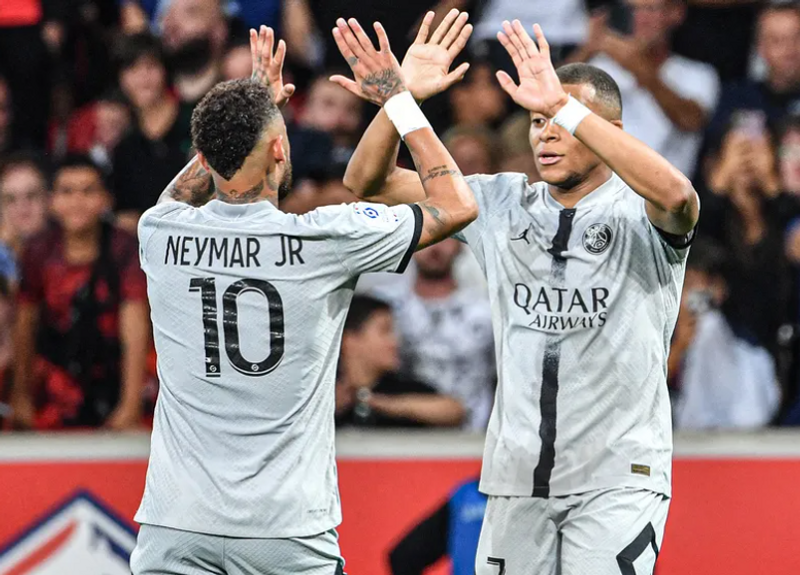 Mbappe is leading in terms of assists compared to Haaland.
To be fair, Kylian Mbappe's style of play is more diverse and adaptable for more tactics than the traditional style of Erling Haaland. However, each has a distinct quality and both are proving to be worthy icons of future football.
We should know that football is a very subjective topic. Whether you like this player or not will depend on personal preference. There may be people who like the type of winger with amazing dribbling skills. Meanwhile, the fierceness of the playing style may appeal to some. Therefore, viewers' football preferences will determine which player plays better.