Arsenal's transfer targets in gaining the champions of Premier League competition
American bosses are willing to spend money to help coach Mikel Arteta strengthen his force in the January 2023 transfer window to improve the strength of the squad and ensure the current result through the end of the season.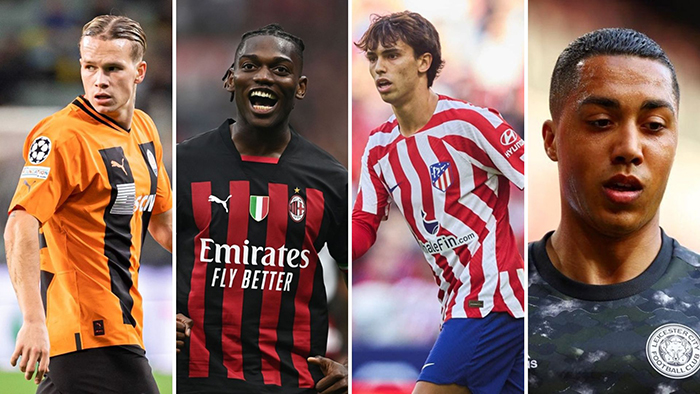 1. Mykhailo Mudryk
Mykhailo Mudryk is Arsenal's top target in this year's winter market. The "Gunners" are said to have sent an offer of around £65 million to Shakhtar Donetsk, but it was rejected by the Ukrainian team. Dario Srna, Shakhtar's sports director, once stated that "Mudryk is the third best young talent in the world after Kylian Mbappe and Vinicius Junior."
The Ukrainian winger possesses good speed and dribbling ability. Mudryk has made 19 appearances and scored 11 goals since the start of the season. In the Champions League, he has 3 goals and 2 assists, leading the team's top scorer list in this tournament.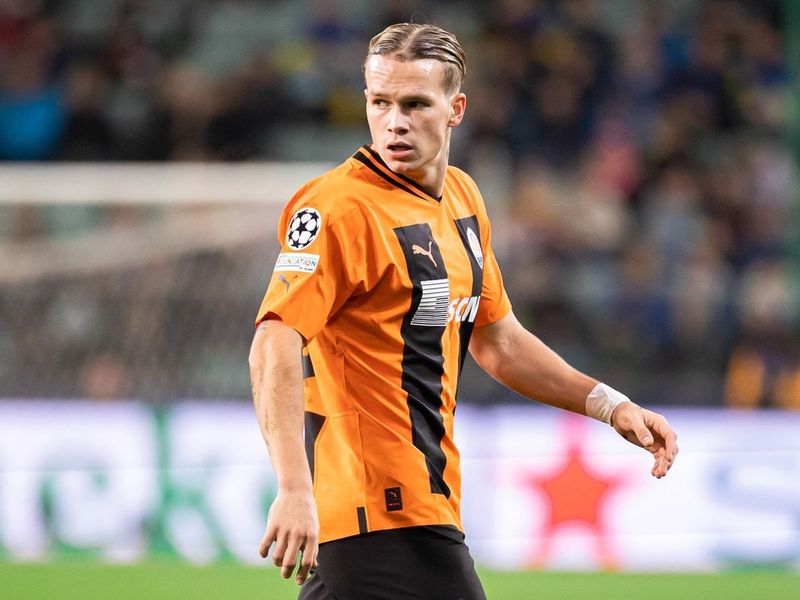 Mykhailo Mudryk
With Gabriel Jesus' injury, Arsenal needs to replenish their attacking forces, and Mudryk becomes the name most likely to land at Emirates.However, Shakhtar Donetsk is making things difficult for Arsenal by demanding a fee of up to £100 million for this 21-year-old young talent.
About the value in the transfer market, Mudryk admitted to being "shocked" by the earlier figures quoted. He spoke of his commitment to Shakhtar while also explaining his stance.
"I am 100 per cent sure that they are unlikely to buy a player from the championship of Ukraine for 100 million... I will not hide that I was very upset. The amount of 100 million puts a barrier for my transition to the top championship, which I so dreamed of. I can't say that my dream was killed, but wounded - that's for sure."
2. Rafael Leao
Rafael Leao is also a name in Arsenal's sights to strengthen the attack. AC Milan's striker has been impressive in Serie A and the Champions League since the beginning of the season. Leao's wide range of activities is also quite consistent with the way Coach Arteta plays at Arsenal.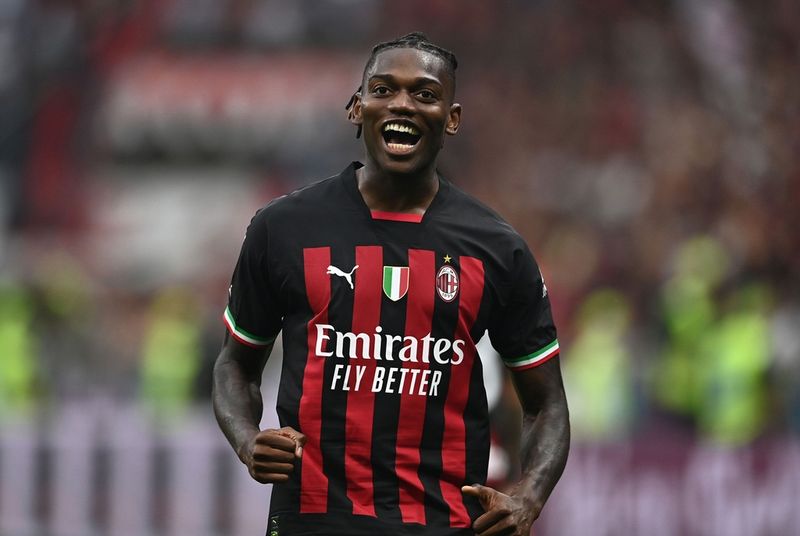 Rafael Leao
Last month, the Portuguese striker stated that Arsenal was the best fit for his style of play.
"I've seen a lot of games this year. I like Arsenal; I think they play very well."
However, the 23-year-old striker is valued at no less than 70–80 million pounds by Milan. In addition to Arsenal, Manchester City and Chelsea were interested in Leao.
3. Joao Felix
Besides Mudryk or Leao, the Emirates Stadium team is also negotiating with Atletico Madrid in the Joao Felix deal. The Portuguese striker is in conflict with the Atletico Madrid leadership and is likely to leave in the upcoming transfer window.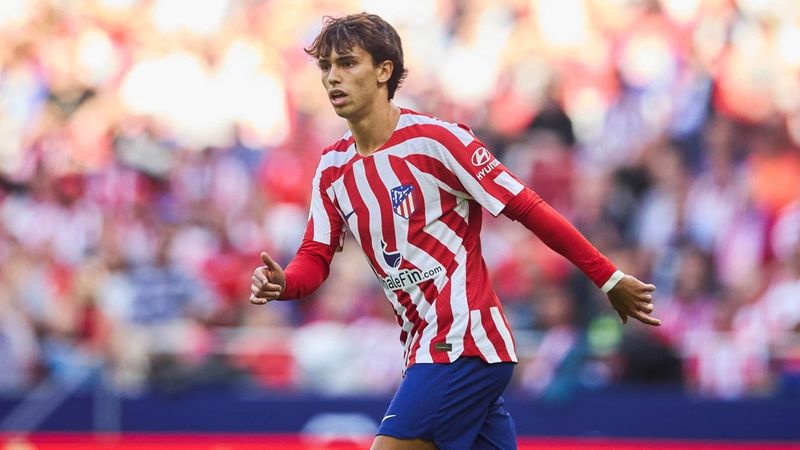 Joao Felix
Arsenal has been linked to a number of forwards since Gabriel Jesus suffered medial ligament damage while playing for Brazil at the World Cup.The Gunners will likely consider finding a temporary solution for the second half of the season as they prepare to compete with Manchester City for the Premier League championship.
He is said to have negotiated with MU and Arsenal. However, Atletico want to loan the player for a fee of around £6.5 million with an option to buy him out for more than £100 million. This is a number that can discourage Arsenal.
4. Youri Tielemans
Youri Tielemans is the first choice for Arsenal if they want to strengthen the midfield. The Belgian midfielder's contract with Leicester City will expire in the summer of 2023, and the "Foxes" are ready to sell players in this year's winter market to avoid losing everything. Arsenal has long been interested in Tielemans, and it can spend up to 20 million euros to bring him to the Emirates Stadium during the January 2023 transfer window.
Mikel Arteta wants to improve his midfield options because Arsenal has taken over first place in the Premier League and he does not want Manchester City to catch up to them.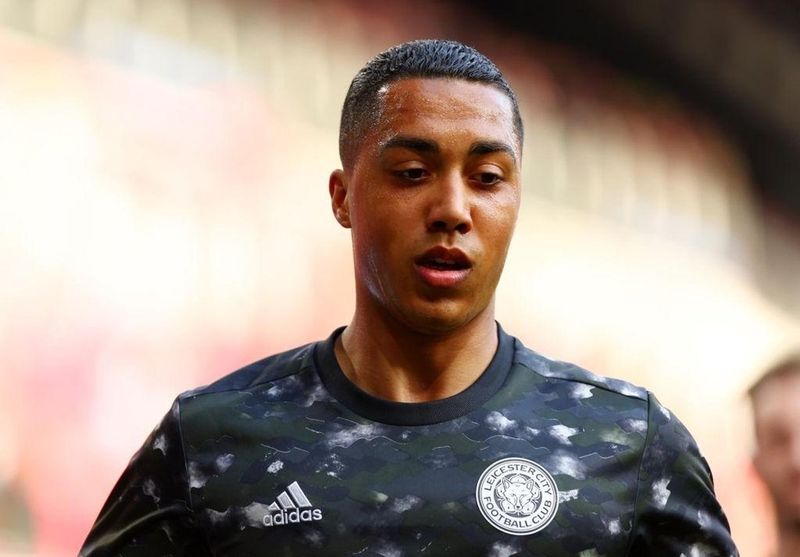 Youri Tielemans
Over the past several seasons, Tielemans has emerged as one of the Premier League's most promising young box-to-box midfielders. He is most known for his goal from 30 yards out that gave Leicester their first FA Cup victory last season. 27 goals and 25 assists in 175 games for the club are impressive achievements, and the Belgian has scored some stunning goals throughout that time, including his final Premier League strike against Everton from outside the box.
A central midfielder rich in energy and good attacking support like Tielemans can help Arsenal solve many problems. However, Arsenal won't be the only team interested in his availability, though; Newcastle also expressed interest in signing Rodgers' standout midfielder.