Transfer news: PSG and Lionel Messi are pleased with the new contract – December 22, 2022
The futures of Messi and Ronaldo have received a lot of attention and dominated headlines in recent days. Messi will start new contract negotiations with PSG.
Early in the new year, Lionel Messi will discuss extending his contract with Paris Saint-Germain. The World Cup winner is expected to re-sign with the French champions, according to both parties. Next summer marks the expiration of the 35-year-current old's deal. Given the necessary time off by PSG, Messi is presently in Argentina enjoying his country's World Cup victory.
The leaders of Ligue 1 will play Strasbourg at home on December 28. Le Parisien, a French newspaper, is stating that Messi has already agreed to stay with the team through the 2023–24 season. By defeating France on penalties in the World Cup final on Sunday, the seven-time Ballon d'Or winner assisted Argentina in bringing home the championship. Nasser Al-Khelaifi, the president of PSG, stated last month that Messi was OK with his situation at the club and that talks regarding a contract extension will take place following the World Cup. Messi relocated from Barcelona to Paris Saint-Germain in 2021 on a two-year deal. This season, Messi has 12 goals and 14 assists for PSG across all competitions.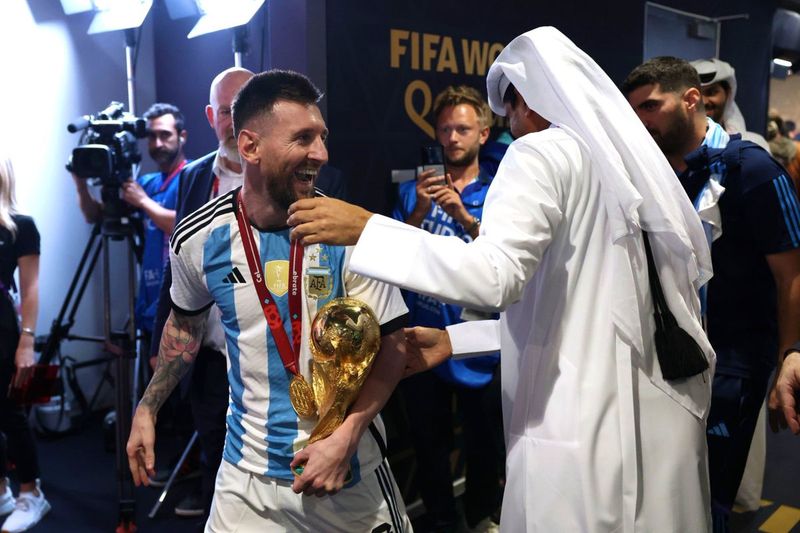 Lionel Messi
Saint-Maximin: I hope Newcastle sign Thuram
Allan Saint-Maximin of Newcastle has jokingly requested that his team recruit Marcus Thuram, a personal buddy. The France international forward who plays for Borussia Moenchengladbach is known to Saint-Maximin, and his deal with Gladbach ends in June.
Saint-Maximin told: ""He is a great player and I hope we have a chance to take him here. Yeah, I will be honest, I have chatted with him, For me, he's a great player. I've known this guy a long time. I've been playing football with him when I was very young. I know all his family. He has great parents. He's an incredible guy."
Liverpool return for Mbappe:
Reportedly back in the running to capture the PSG superstar next summer, Liverpool's ties to signing Mbappe have surfaced once more. Before Sadio Mane departed last summer, the Reds possessed one of the most lethal front threes in the world, but after failing to replace his goals despite the addition of Darwin Nunez, Liverpool may now be considering a massive deal for Mbappe as he wants to leave the French capital next summer. According to the Spanish Publication Sport, Liverpool is once again in the race to make a large summer offer for Mbappe after re-emerging as one of the teams to keep tabs on the Frenchman's present circumstances.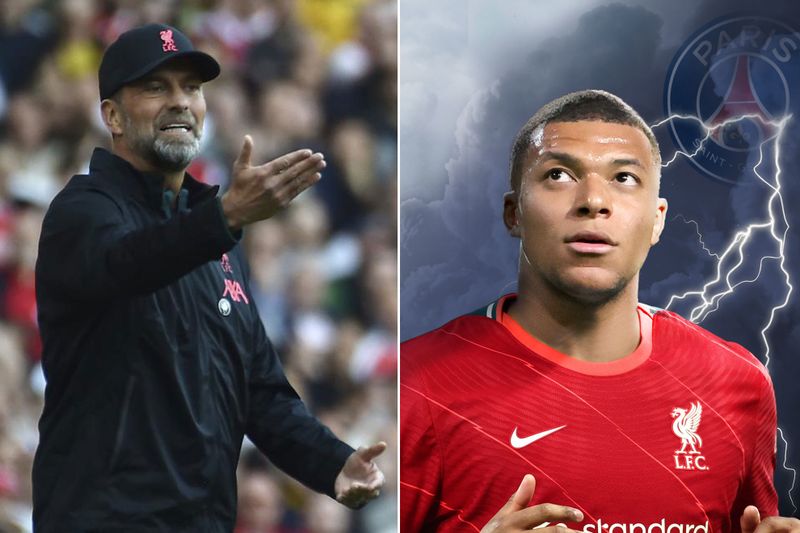 Kylian Mbappe
Fulham close in on Cedric:
Cedric Soares, a defender for Arsenal, is reportedly close to joining London rivals Fulham after the Cottagers rekindled their interest in the right back last week, according to sources. Soares has only made four appearances this season and is presently north London's third choice right back after Ben White switched from center back. Soares had previously been below Takehiro Tomiyasu in the pecking order. As Fulham nears finalizing the acquisition of the 31-year-old, talkSPORT has now announced that the Portugal international's stint at the Emirates Stadium is set to end shortly.
Man United prioritize Wan-Bissaka future:
The defender Aaron Wan-predicament Bissaka's was apparently given top importance by Manchester United after it became evident that he would not be staying at Old Trafford. Under Erik ten Hag, the former Crystal Palace right defender has seen very little play and is not seen to be good enough to be included in the Dutchman's plans. Currently, a January departure seems imminent, and according to a recent report from trade expert Fabrizio Romano, Wan-Bissaka is being pursued by three teams for a loan deal.
Frankfurt reject Ronaldo:
Cristiano Ronaldo has reportedly been offered to every team in the Champions League, according to Eintracht Frankfurt CEO Philip Holzer, who also said that his club has been contacted about acquiring the Portuguese superstar. After reaching an arrangement with Manchester United that allowed both parties to renegotiate the last six months of his lucrative Old Trafford contract, Ronaldo, 37, is now a free agent. Although a number of European teams, like as Sporting Lisbon and Bayern Munich, have distanced themselves from the attacker, it is unknown what the seasoned player will do next.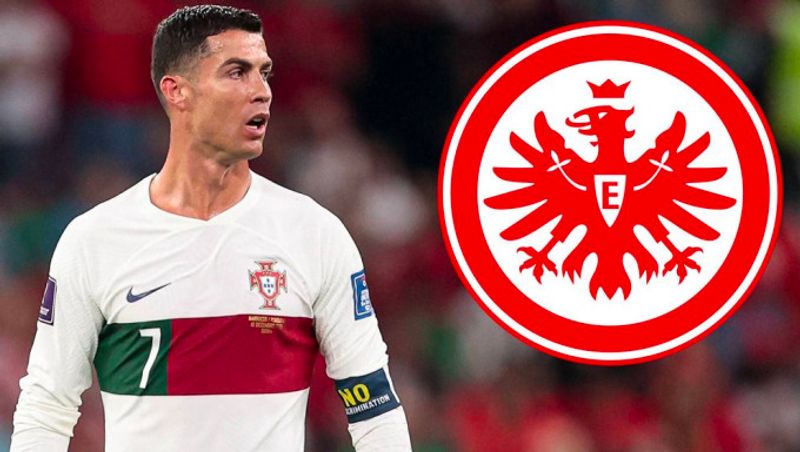 Cristiano Ronaldo