Premier League's clubs compete to own Denzel Dumfries
Denzel Dumfries reportedly still has Inter Milan "in his heart," according to Rafaela Pimenta. However, given the attention from Aston Villa and Tottenham Hotspur, the defender may think about leaving. Denzel Dumfries transferred and formed
For Dumfries in August 2021, Inter Milan paid PSV Eindhoven an original €12.5 million (£11 million) plus €2.5 million (£2 million) with add-ons. He transferred to Serie A following a standout summer during Euro 2020. The right back has already made 66 appearances for the Nerazzurri and contributed seven goals and ten assists.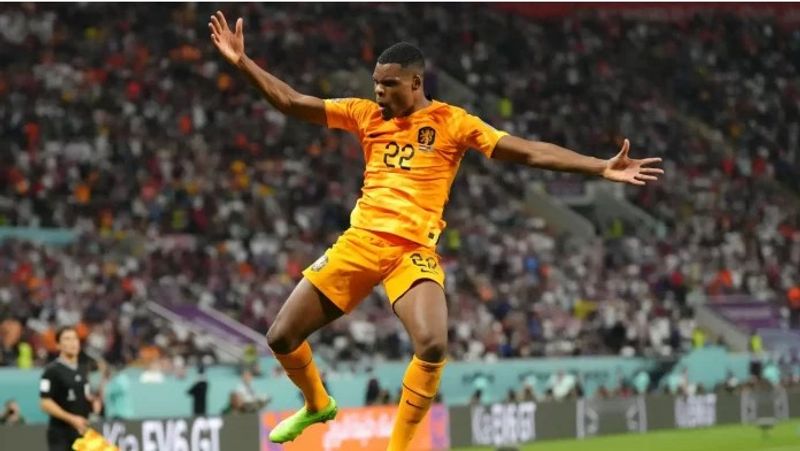 Dumfries had good performance in World Cup 2022
Dumfries is currently having a successful second season at San Siro this semester. As the Netherlands advanced to the quarterfinals of the World Cup in Qatar this winter, he also shone brightly. The crucial member of the Oranje squad, with 42 caps, contributed one goal and two assists in five games.
Aston Villa, Tottenham, Chelsea, Manchester United want to sign Denzel Dumfries
Nevertheless, a number of teams, including Aston Villa and Tottenham, are interested in acquiring Dumfries from Inter Milan, despite the fact that his contract is good until 2025. According to Gazzetta dello Sport, Antonio Conte and Spurs managing director Fabio Paratici "really like" Dumfries.
Dumfries' s value that Inter Milan currently want, however, is €60 million (£53 million), and Chelsea and Manchester United are also keeping an eye on him. Aston Villa has joined Inter's list of Premier League suitors. Dumfries would only leave Inter for a good English team, the article continues.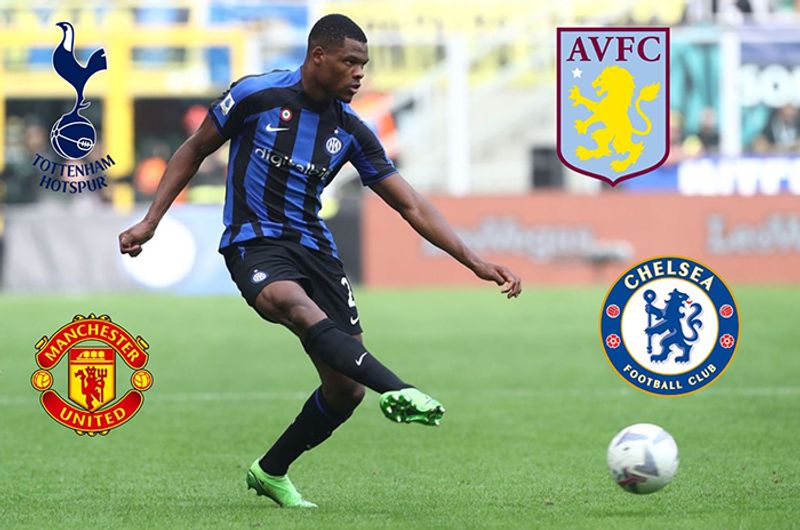 Many clubs want to own Dumfries
Earlier, Chelsea is the club that is the closest for Denzel Dumfries. They determined to speed up negotiations with Inter in hopes of signing Denzel Dumfries in January 2023, but they did not receive a reply from Inter Milan. Erik ten Hag also did not hide his ambition to own this player to support Diogo Dalot and create healthy competition.
Denzel Dumfries's opinion
The agent for Dumfries, Pimenta, has now commented on the Dutchman's future at San Siro and the parties interested in his transfer. The defender's heart still belongs to the Serie A team that is currently fourth in the standings, even though she acknowledges they will let things play out organically.
"Denzel has played in great World Cups. I think Inter is happy with him. Today, he is an Inter player; he has the Nerazzurri colors in his heart. Then we'll see what happens." Pimenta said
In the 76th minute of this Wednesday's Serie A season opener for Inter Milan, Simone Inzaghi made Dumfries his introduction. He would assist the Nerazzurri in their 1-0 victory over league-leading Napoli, handing the Azzurri their first loss in the Italian top division this year.