Manchester United signs Wout Weghorst
MU announced the successful recruitment of Wout Weghorst with a 6-month loan contract.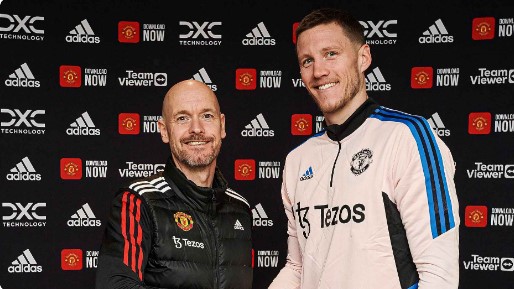 Manchester United signed Wout Weghorst on loan
In recent days, the name Weghorst has attracted a lot of attention because of MU's interest in the transfer market. Weghorst is a Burnley player and was loaned by the club to Besiktas earlier this season.
"Manchester United is pleased to confirm that Wout Weghorst has joined the club on loan from Burnley until June 2023." – Manchester United announced on their official page.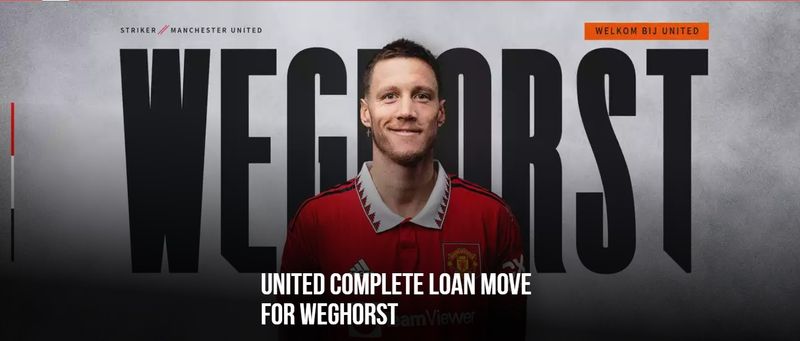 Manchester United welcomes Weghorst
According to The Athletic, Manchester United spent 3 million euros to break Weghorst's loan deal with Besiktas. The Turkish team delayed the transfer because they needed to find a striker to replace Weghorst.
Weghorst showed his happiness when having the opportunity to play for one of the most great clubs in English football history:
"I feel privileged to be joining Manchester United. I've played against the club in the past, and it's a fantastic feeling to now have the chance to pull on the famous red shirt. I've seen United's progress under Erik ten Hag this season and can't wait to start playing my part in pushing the team towards its aims. Whatever happens in the next few months, I can promise to give everything to the club for as long as I am here."
MU needs a new striker now that Cristiano Ronaldo has left Old Trafford. The "Red Devils" do not have a transfer budget for this round, so they must aim for loan or free deals.
Information about Wout Weghorst
Wout Weghorst's family condition
Contrary to the "rising from poverty" situation of most professional players, Weghorst was born and raised in one of the richest families in Borne, Netherlands. According to the homepage of the Bundesliga (where the 30-year-old striker played for four seasons), Weghorst's parents own and operate 130 gas stations spread across the Northeast "land of tulips."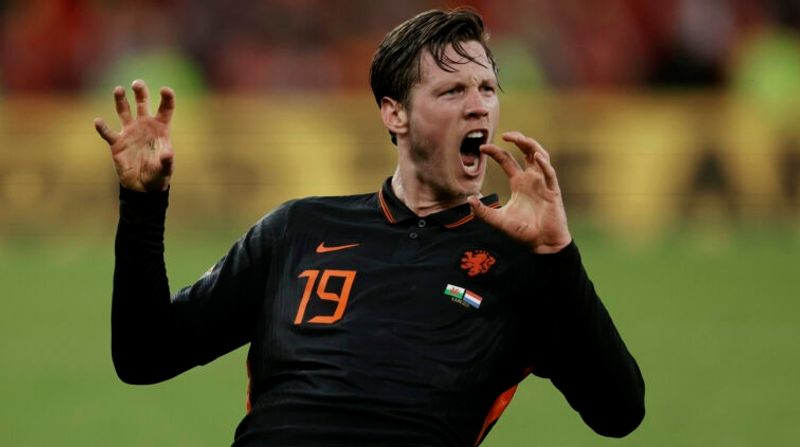 Weghorst is a son of a wealthy family but still decided to pursue football
The Dutch midfielder is family-oriented and follows the path of education. He has two university degrees in business administration and sports business. Weghorst's parents wanted their son to take over the family business in the future, but ultimately they could not stop his goal of playing professional football.
Another interesting story about Weghorst is that he tried and was very good at darts.
Wout Weghorst's performance
Weghorst is 30 years old. Most recently, he drew attention when he scored a brace against Argentina in the 2022 World Cup. Weghorst gained experience in the Premier League while playing for Burnley. Last season, this club was relegated, and Weghorst switched to Besiktas on loan. From the beginning of the season, the striker born in 1992 maintained a high level of performance. He scored eight goals and contributed four assists in 16 league appearances.
Weghorst is not only strong in aerial combat but also really good at using his feet. He has the ability to hold the ball and play with his back to the goal, creating opportunities for teammates as well as boldly finishing when placed in a favorable position. The former Wolfsburg striker is also active in pressing. Statistics from Opta show that Weghorst averages 48.7 pressing phases per game, the highest in the Premier League in the 2021/22 season. A striker who works hard to move and puts pressure on the front lines like Weghorst is what Ten Hag is looking for for MU.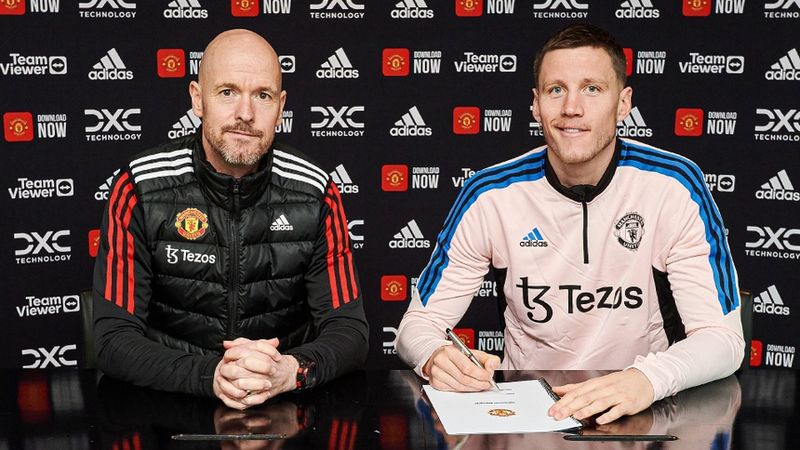 Weghorst became Manchester United's player on loan
Weghorst is MU's second rookie in the January 2023 transfer window. Before that, they successfully asked to borrow Jack Butland from Crystal Palace with a loan contract lasting 6 months. This goalkeeper replaces Martin Dubravka, who was called back by Newcastle United.
With MU, the budget is tight due to the influence of the owner switch, causing Premier League representatives to look for cheap options like in the case of Weghorst. Initially, they pursued Joao Felix, but Atletico Madrid demanded too much.